Political science Professor Lybecker honored as Teacher of the Year by Associated Students of Idaho State University
April 28, 2010
ISU Marketing and Communications
Donna Lybecker, Idaho State University associate professor of political science, has been awarded the Associated Students of ISU Teacher of the Year Award.
Lybecker was recognized at a banquet on April 26.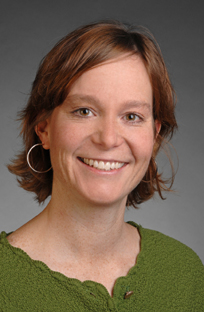 "Dr. Lybecker has a genuine, vested interest in the success and future of each student," said ASISU President-Elect Casidy Jahnke. "This genuine interest is reflected in her efforts both within and outside the classroom."
"While encouraging critical thinking skills in the classroom," continued Jahnke, "she is working hard to host the Frank Church Symposium and writing grants to renovate and streamline ISU's recycling program. She leaves a profound impact upon everyone she comes in contact with. Not only is she an excellent professor in the classroom, but a role model to every student."
Lybecker is finishing her third year at Idaho State University. She has a doctorate from Colorado State University and was an assistant professor at Penn-State Altoona for three years before arriving at ISU in the fall of 2007. Her teaching and research specialties are in environmental politics, international relations and Latin America.
###
About Idaho State University
Idaho State University, a Carnegie-classified doctoral research institution founded in 1901, educates approximately 15,000 students per year in more than 280 programs. It is Idaho's lead institution in health professions and medical education. Its seven colleges engage in a broad range of innovative research, teaching, and learning in the natural and physical sciences, humanities, performing and visual arts, education, engineering, business, pharmacy, and technology. Visit ISU today at www.isu.edu.
---
Categories: