Idaho State University's Mason, Woodworth-Ney accepted to HERS Institutes for women in higher education
July 16, 2010
ISU Marketing and Communications
ISU Associate Vice President for Academic Affairs Laura Woodworth-Ney and pharmacy Professor Barbara Mason are honing their leadership skills through Higher Education Resource Services or HERS, a prestigious leadership and management program for women in higher education administration.
In early July, Woodworth-Ney completed a two-week residency at HERS Bryn Mawr Summer Institute in Pennsylvania. She said the experience was invaluable.
"I was honored to be nominated for the HERS Institute, and feel very grateful for the tremendous opportunity it presents," said Woodworth-Ney, noting she intends to apply the leadership skills she acquired at Bryn Mawr to campus initiatives at Idaho State University.
Mason, who teaches at the Idaho State University-Meridian Health Science Center, will attend HERS Institute sessions at the University of Denver in August, September and October.
"I'm thrilled to be going," said Mason, who describes the opportunity as a "crash course" in higher education leadership.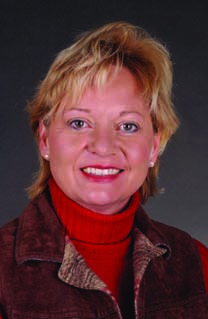 To prepare for HERS, Woodworth-Ney and Mason spent weeks interviewing ISU's top administrators about the issues and challenges that face higher education. Mason looks forward to sharing her ideas with other participants.
Since 1976 only 4,000 women have been accepted to the HERS Institutes at Bryn Mawr College, Wellesley College, and the University of Denver.
Participants represent 1,200 institutions in the United States, Canada, South Africa and numerous other countries. Alumnae hold positions of leadership in higher education and include presidents, chancellors, vice presidents and deans.
###
Media Contact: Chris Gabettas, Office of Marketing and Communications, ISU-Meridian Health Science Center, (208) 373-1806
---
Categories: