Idaho State University names interim leaders for new academic units, names new associate VP of academic affairs
May 26, 2010
ISU Marketing and Communications
Idaho State University officials announced today the appointment of individuals to four leadership positions, effective July 1.
Linda Hatzenbuehler, current interim associate vice president for health education, will serve as interim head of the newly formed Division of Health Sciences; Kandi Turley-Ames, current associate vice president for academic affairs, will serve as interim dean of the newly formed College of Arts and Letters; and George Imel, current chair of the Department of Nuclear Engineering, will serve as the interim dean of the College of Science and Engineering. Laura Woodworth-Ney, current chair of the Department of History, will serve as associate vice president for academic affairs.
Biographies of these new leaders follow. National searches will be taking place to fill these positions permanently.
"This is an extraordinary group of very capable faculty, and we are truly grateful for their past service and for their willingness to serve in these important leadership positions." said Gary Olson, ISU provost and vice president for academic affairs. "I want to congratulate these new leaders, who were selected from a very strong slate of finalists for all four positions."
Hatzenbuehler has been interim associate vice president for Health Education at ISU since 2009, and prior to that was the Dean of the Kasiska College of Health Professions for 13 years. During her tenure as dean, the College grew from seven departments and eight academic programs to 11 departments and 17 health professional programs and 12 clinics, located on two campuses, with a total budget from all sources in excess of $20 million. She helped develop The Institute of Rural Health and The Idaho Center for Disabilities Evaluation, both of which continue to be funded entirely on grants and contracts.
While heading the newly formed division, Hatzenbuehler will retain her title as associate vice president. She earned her PhD in clinical psychology from Kent State University in 1977.
Turley-Ames has served the last year as ISU associate vice president for academic affairs. She served as chair of the Department of Psychology from 2003 to 2009, where she helped develop a clinical psychology Ph.D. program that is rated first in the nation out of 207 programs based on licensure exam scores. She has also served as interim assistant dean of the College of Arts and Sciences and acting graduate dean.
In 2006-2007 Turley-Ames was named Distinguished Teacher at Idaho State University. She is a graduate of the Higher Education Resource Service (HERS) for women in higher education administration, and in 2007-2008 was a nominee for the US Professors of the Year Award. She earned her PhD in psychology with an emphasis in cognition and memory in 1996 from Washington State University.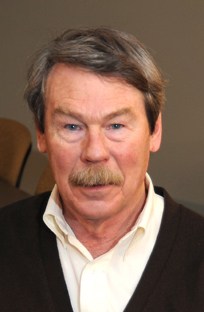 As both a scientist and an engineer, Imel embodies the new merger of science and engineering on our campus. Since 2007, he has served as chair of the Department of Nuclear Engineering. He has direct experience at 14 experimental nuclear reactors at national laboratories in the United States, France and Italy, and he has major publications on plasma physics, ionospheric physics, materials science, fusion engineering, neutron radiography, neutron measurements and system modeling.
Imel has held graduate faculty status at the University of Idaho, Penn State University, Idaho State University, University Louis Pasteur (France), the Federal Polytechnic Institute of Lausanne (Switzerland), the University of Madrid (Spain), the Polytechnic Institute of Grenoble (France), and the University Blaise Pascal (France). He has attracted more than $3 million in external funding for his research. Imel earned his PhD in physics and nuclear engineering from Pennsylvania State University in 1977.
Woodworth-Ney is the current chair of the ISU Department of History. She serves as executive editor of the Center for Idaho History and Politics, and is the Founding co-editor (with two colleagues) of the Idaho State Historical Society's Idaho Landscapes: The Magazine of Idaho History, Science, and Art. From 2003 to 2008 she served as editor-in-chief of Idaho Yesterdays: The Journal of Idaho History, and she currently serves as the editor of a scholarly book series published by the University of Arizona Press, entitled Women's Western Voices. She is a prolific scholar, having published nearly 30 articles, book reviews, and scholarly encyclopedia entries, as well as several books. From 2000 to 2007 she served as Co-Director of Women's Studies, and from 2006 to 2007 she served on the Executive Committee of the Faculty Senate. Woodworth-Ney earned her PhD in American history and public history from Washington State University in 1996.
###
---
Categories: