Idaho State University education professor Counsell co-presents at teacher workshop in Ireland
July 29, 2010
ISU Marketing and Communications
Idaho State University College of Education assistant professor Shelly Counsell recently co-presented a teacher workshop "Toys, Ramps and Games: Science for Junior and Middle Classes" in Ireland recently with a colleague from East Tennessee State University.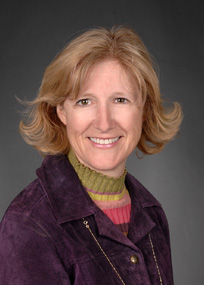 Counsell is in the Early Childhood Education and Intervention Program of the Department of Educational Foundations. The workshop was held as a part of a five-day summer school program for early childhood teachers at Mary Immaculate College (MIC), University of Limerick, Limerick, Ireland.
"Ireland, like the United States, is actively striving to overcome a historical past that has largely relegated science learning and instruction to rote learning and recall of scientific facts with insufficient opportunities to develop practical, investigative skills, and relevant application to students' lives," Counsell said.
Her workshop was delivered in partnership with the National Centre for Excellence in Mathematics and Science Teaching and Learning (NCE-MSTL) in Ireland. Early childhood educators from Ireland and Spain along with staff from NCE-MSTL participated in the workshop.
The goal of the early physical science workshop series is to increase primary teachers' physical science knowledge, understanding, and practical applications in classroom settings in Ireland. The presentations explored constructivism as the theoretical framework to advance inquiry-based learning in support of early science learning and instruction.
Participants were provided with opportunities to experiment with early physical science activities using the "Ramps and Pathways and Cylinders and Spheres Modules" developed at the University of Northern Iowa and used locally in the Idaho State University Early Childhood Education Program.
"'The Ramps and Pathways' module far-exceeded my expectations as an early physical science activity for young children," said Eucharia McCarthy, director of the Curriculum Development Unit, MIC, University of Limerick.
While in Ireland, Counsell also provided a "Ramps and Pathways" workshop for faculty and staff at Holy Family Junior School in Ennis, Ireland. This group of early childhood teachers was equally enthusiastic about integrating the "Ramps and Pathways" activities into their science curriculum and plan to work with Counsell and Mary Immaculate College to obtain future National Science Foundation grant funding.
Counsell recently submitted a National Science Foundation CAREER Grant proposal that includes a collaboration with Mary Immaculate College as an international field site.
"Presenting the early physical science teacher workshop in Ireland this summer and meeting with science education faculty at MIC and Ireland's National Centre for Excellence in Mathematics and Science Teaching and Learning (NCE-MSTL) has opened the door, initiating the conversation needed to lay a foundation for lifelong collaborations between MIC and the College of Education at Idaho State University," Counsell said. "It is my sincere hope my NSF CAREER grant proposal is only the first in a series of major research ventures to be coordinated between ISU and MIC."
###
---
Categories: