Idaho State University Department of Communication and Rhetorical Studies creates new online research journal
April 5, 2010
ISU Marketing and Communications
The Idaho State University Department of Communication and Rhetorical Studies has created a new online peer review journal that studies the use and effects of persuasion in the politics, the news and popular culture.
The journal represents a major departure in how humanities research is written and presented.
"Rhetoric is the study of persuasion in all of its forms," according to ISU's Nancy J. Legge, the journal's editor, "and the title of the journal, Relevant Rhetoric: A New Journal of Rhetorical Studies, reflects this emphasis."
The journal is available online at www.relevantrhetoric.com.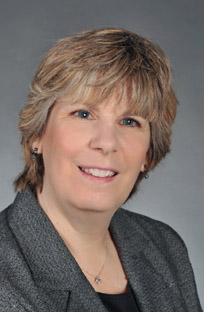 The first issue of the journal includes a broad mix of subjects and well-respected authors from across the country. Kevin Stein, a communication professor at Southern Utah University explores Mel Gibson's attempt to restore his image after his arrest and the Jewish community's response to those statements. William Benoit, from Ohio University, and Jeffrey Delbert, from the University of Missouri, examine the use of attack statements in the Mac vs. PC television advertising campaign. Other authors come from Howard University, Virginia Tech, and Idaho State University.
According to Legge, the journal focuses on persuasion in a large variety of contexts, including politics, news, religion, music, television, movies, the Internet and advertising.
The journal also represents a radical departure in academic form and style, according to Jim DiSanza, chair of the Department of Communication and Rhetorical Studies Department.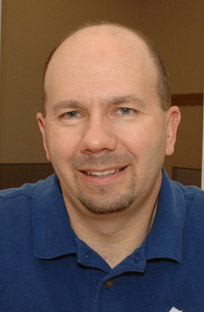 "Unlike other humanities journals, this one focuses on bringing top quality research to everyday people who want to understand persuasion in all its forms," DiSanza said.
Visitors to the journal will see a reader-friendly layout, which includes photographs to enhance the text, links to websites, and tables that are understandable at-a-glance. In addition, the new journal minimizes technical jargon and decreases emphasis on literature reviews and method.
"The result is research that explores the power and meaning that persuasion has in our everyday lives," says Legge.
"We believe that, as much as possible, humanities and social science research that describes human behavior should be understandable to everyday human beings; they are, after all, the ones paying for all of this," said DiSanza.
The journal can be accessed online at: www.relevantrhetoric.com
###
About Idaho State University
Idaho State University, a Carnegie-classified doctoral research institution founded in 1901, educates approximately 14,000 students per year in more than 280 programs. It is Idaho's lead institution in health professions and medical education. Its seven colleges engage in a broad range of innovative research, teaching, and learning in the natural and physical sciences, humanities, performing and visual arts, education, engineering, business, pharmacy, and technology. Visit ISU today at www.isu.edu.
---
Categories: