Idaho State University dental hygiene department stands out internationally; faculty to present at international symposium in Scotland
April 20, 2010
ISU Marketing and Communications
For the upcoming International Symposium on Dental Hygiene in Glasgow, Scotland, more 160 dental hygiene scholars submitted research abstracts for refereed selection of presentations, more than 80 of whom requested oral presentations.
Only eight individuals were selected to give 30-minute oral presentations including Tara Johnson, assistant professor in dental hygiene at Idaho State University, who studies chemoprevention of oral cancer.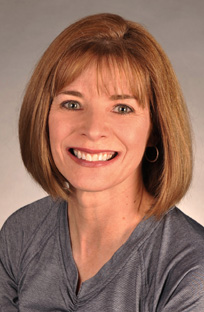 Only 13 papers were selected for 15-minute oral presentations including three submitted by ISU dental hygiene faculty members: one submitted by Professors Carole Christie, Denise Bowen, and Carlene Paarmann regarding students' self assessment of professionalism and ethics; one co-authored by Kristin Calley regarding an advanced dental hygiene practice model; and one by Dr. Ellen Rogo about improving access to oral health care. The full abstracts for all 21 paper presentations and a limited number of those for poster presentations will be published in a supplement to the International Journal of Dental Hygiene (IJDH).
The research abstract submitted by Brooke Agado, MSDH candidate, and Professor Bowen reporting results of a clinical trial examining effect of nonsurgical periodontal therapy in patients with chronic obstructive pulmonary disease and periodontitis (gum disease) was selected as one of only 20 out of 140 posters to be included in the IJDH.
Over 1,000 registrants from 25 countries – Australia to Latvia, Korea to Canada – will be attending the international symposium, a meeting held every four years.
###
About Idaho State University
Idaho State University, a Carnegie-classified doctoral research institution founded in 1901, educates approximately 15,000 students per year in more than 280 programs. It is Idaho's lead institution in health professions and medical education. Its seven colleges engage in a broad range of innovative research, teaching, and learning in the natural and physical sciences, humanities, performing and visual arts, education, engineering, business, pharmacy, and technology. Visit ISU today at www.isu.edu.
---
Categories: