Idaho Falls principal Jeanne Johnson named 2010 Outstanding Educator by ISU College of Education
March 12, 2010
ISU Marketing and Communications
The Idaho State University College of Education has named Idaho Falls elementary school principal Jeanne Johnson as the 2010 Outstanding Educator of the Year.
She will be honored Friday, March 12, at the 53rd annual ISU Kappa Delta Pi Teacher Appreciation and Outstanding Educator of the Year Banquet at the Holiday Inn in Pocatello.
Johnson, an Idaho Falls native and an alumnus of ISU, is the principal at A.H. Bush Elementary School in Idaho Falls School District #91.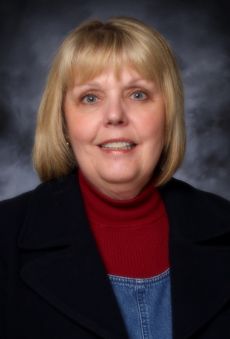 She received her Bachelor of Science Degree in elementary education from Brigham Young University in 1975. After spending 14 years raising her four children, she continued her education, receiving her Masters of Education in Educational Administration from Idaho State University in 2002.
Johnson's teaching career began in 1991 for the Wake County North Carolina Public Schools. In 1996, she started working for Idaho Falls School District #91, and in 2003 she was selected as principal for A.H. Bush Elementary.
She was selected as Wake County Public School Teacher of the year in 1995 and awarded the Idaho Falls Education Association's Lou Gourley Excellence in Administration Award in 2006.
The relationship between A. H. Bush Elementary School and the College of Education at Idaho State University has helped graduates from ISU become highly qualified teachers. Several education classes are taught at Bush Elementary School, along with having master teachers from Bush supervise university students during their field experience and student teaching internships.
Under Johnson's direction A.H. Bush is seeking a Magnet School status. Her philosophies behind the journey to develop a magnet school stems from her desire to provide enriched learning activities and attract students based on their interests and needs.
While fostering student diversity as a path to equitable education remains the prime reason districts start a magnet program, magnet schools have matured in practice to become much more than remedial tools for desegregation, according to Johnson.
Among other things, she says, well-developed and locally supported magnet schools can provide a course of study that give students and parents a public school choice. While magnet schools continue to help schools address the purposes for which they were originally designed, they have taken on a new and promising dimension under No Child Left Behind to provide additional options to children whose current schools need improvement and to serve as laboratories of successful educational practice.
---
Categories: