Five Idaho State University faculty members named Outstanding Public Service Award recipients
April 1, 2010
ISU Marketing and Communications
Five Idaho State University faculty have received 2010 Outstanding Public Service Awards and will be honored at a reception on April 28. One will receive the 2010 ISU Distinguished Public Service Award to be announced at the reception.
Receiving 2010 Outstanding Public Service Awards are David Gray Adler, Ph.D., professor of political science; Caroline Fauré, Ed.D., assistant professor of sports science and physical education; Susan Goslee, Ph.D., assistant professor of English; Thom Hasenpflug, D.M.A., associate professor of music; and Glenn Thackray, Ph.D., professor of geosciences.
"Idaho State University is extremely fortunate to have faculty on staff with such dedication in serving our students and the entire University community," says Gary Olson, Idaho State University Provost.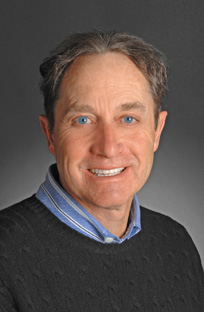 Adler teaches courses on the constitution, the presidency and the Bill of Rights. A recipient of teaching and writing awards, Adler has published in the leading journals of his field, and has lectured nationally and internationally on the Constitution and presidential power, including talks at some 30 colleges and universities. He has delivered more than 400 lectures throughout Idaho. The author of more than 100 scholarly articles, essays and book chapters, his books include: "The Constitution and the Conduct of American Foreign Policy"; "The Constitution and the Termination of Treaties"; "American Constitutional Law"; "The Presidency and the Law: The Clinton Legacy," and the forthcoming volumes: "The Steel Seizure Case, and the Constitution and Presidential Power." His scholarly works have been invoked by both Republicans and Democrats in all three branches of the federal government. Adler's lectures have aired on C-Span, and he has done dozens of interviews with members of the national media. He has served as a member of the Board of Directors for various academic and civic organizations.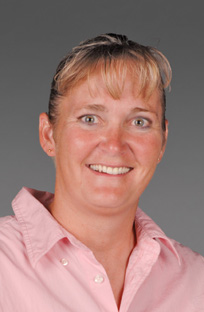 Fauré earned her bachelor's degree, master's degree and a Doctor of Education Degree in educational leadership from ISU. She has worked extensively with Idaho sport administrators, coaches and parents to increase educational awareness about the potential risks involved with concussion. In 2010 she worked with the Idaho Legislature to draft a bill to mandate concussion education for all school youth sport coaches and that information also be provided to parents. A bill was eventually passed that requires the dissemination of information to Idaho's sport coaches and directs the Board of Education to develop guidelines for concussion management. Caroline's dissertation, "An Examination of the General Understanding of Idaho High School Football Coaches Relative to Concussion," earned her the prestigious Kole-McGuffey Award at ISU. Fauré recently obtained a $30,000 grant from the Walmart Foundation to create materials and outreach training on sport concussions. She served a year fellowship for the J.A. & Kathryn Albertson Foundation's Teaching With Technology initiative. In 2006, while at Pocatello's Highland High School, she was selected as Walmart's Idaho Teacher of the Year.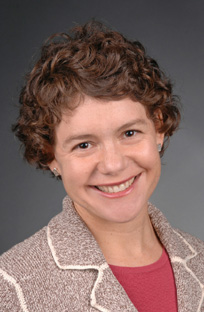 Goslee earned her Ph.D. in literature and creative writing from the University of Utah, her MFA Degree in creative writing from the University of Alabama, and a B.A. degree in psychology from Swarthmore College, Swarthmore, Pa. At ISU, she teaches creative writing, literary journal production and British literature. Since 2008, she has worked as the co-director of the weeklong Rocky Mountain Writers' Festival that brings together writers and readers of literature from throughout the region to Pocatello to participate in readings and writing opportunities. Goslee is the treasurer and a board member for the Appalachian Institute for Creative Learning, a nonprofit organization that proves enrichment programs for nontraditional learners and underserved gifted children. She has been active with the Appalachian Institute each summer since the early 1990s. Within the ISU English department, she serves as faculty advisor for the Black Rock and Sage, a student-run journal. She is on the advisory board for Rendezvous, an interdisciplinary ISU journal, and on the ISU Reading Project committee.
Hasenpflug earned two bachelors and a master's degree from Ithaca College, Ithaca, New York, and his Doctorate of Musical Arts from the University of Colorado. He was described by one nominator as "a tremendously talented performer, an internationally recognized composer, an outstanding educator and is steadfastly and exceptionally committed to public service." On campus, he is an ISU Faculty Senate representative and Executive Committee Member. He has provided support for the ISU Marching Band as drum line director and in many other ways. He is the student advisor to the ISU Caribbean Steel Band. Hasenpflug organizes, hosts and is a clinician for the annual ISU Day of Percussion, an outreach program to prep music programs. He has organized and participated in scores of musical performances for school and community groups that fall outside his "creative research" activities. He organizes and conducts dozens of musical workshops at regional schools. He is a member of the Idaho Civic Symphony, active in the Percussive Arts Society (his primary national professional organization) and the Idaho Music Educators Association.
Thackray, who has been at ISU 15 years, earned his Ph.D. in geological sciences from the University of Washington. In 2007-08 he co-chaired a City of Pocatello recycling study committee that developed the successful new citywide curbside recycling program. He is now working with personnel from Bannock County, the Idaho Geological Survey, the cities of Pocatello and Chubbuck, and the Idaho Department of Environmental Quality, to develop groundwater protections plans for Bannock County. Thackray has also worked with the ISU Sigma Xi chapter to initiate a Science Café series to promote public education and discourse on important scientific topics.
Professionally, Thackray has chaired an international mountain glacier research group, supported by the International Quaternary Union and NSF, for which he led a two-week workshop in central China and Tibet that attracted 60 researchers from 12 countries. He served as an elected member of the management board of the Geological Society of America's Quaternary division. He serves on the ISU Recycling Committee and helped develop the ISU Earth and Environmental Studies multidisciplinary undergraduate degree program.
###
About Idaho State University
Idaho State University, a Carnegie-classified doctoral research institution founded in 1901, educates approximately 14,000 students per year in more than 280 programs. It is Idaho's lead institution in health professions and medical education. Its seven colleges engage in a broad range of innovative research, teaching, and learning in the natural and physical sciences, humanities, performing and visual arts, education, engineering, business, pharmacy, and technology. Visit ISU today at www.isu.edu.
---
Categories: