2010 Idaho State University Master Teacher recipients announced
April 1, 2010
ISU Marketing and Communications
Five Idaho State University faculty members have received 2010 Outstanding Master Teacher awards and will be honored at a reception on April 28. One will receive the 2010 ISU Distinguished Teacher Award to be announced at the reception.
Receiving Master Teacher awards are Karen Appleby, associate professor in the sport science and physical education department; Michele Brumley, assistant professor in the psychology department; Robert Fisher, professor of mathematics; Jessica Winston, associate professor in the English and Philosophy department, and Brent Wolter, associate professor in the English and Philosophy department.
Appleby is a renowned expert in sport psychology. She came to Idaho State University in 2004, after earning a doctoral degree in sport and leisure studies at the University of Tennessee, Knoxville.
Appleby is active in the National Association for Girls and Women in Sport, and is currently serving as the group's vice president for marketing. She is instrumental in planning ISU's annual National Girls and Women in Sports Day event each year, and was recently awarded the Outstanding Collegiate Educator of the Year award by the Idaho Association for Health, Physical Education, Recreation and Dance.
Along with publications in numerous journals and speaking engagements at conferences nationwide, Appleby currently advises more than 50 undergraduate and graduate students. Her students respect her knowledge and dedication to her field.
"Dr. Appleby has made ISU a better place to go to school with her efforts in the classroom and the community, and as a great role model of a caring, motivated, knowledgeable and dedicated person," one recent student said.
Brumley joined the Idaho State University psychology department in 2007. She earned her doctorate in psychology from the University of Iowa.
Brumley teaches History of Psychology, Introduction to General Psychology, Physiological Psychology, and Special Problems in Psychology. She also trains and supervises graduate and undergraduate students in her laboratory, giving them valuable hands-on experience. She is also an editorial board member for the journal, Developmental Psychobiology, and faculty advisor for the local chapter of Psi Chi, the national honor society in psychology.
Brumley's students see her as a mentor, and appreciate her dedication to helping them succeed.
"Dr. Brumley accepted me to her lab and gave me a sense of direction. She gave me intellectual and working responsibilities to feel like an equal right away," one student said.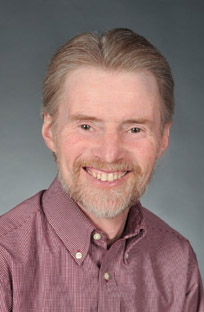 Fisher came to Idaho State University in 1989, and has been chair of the mathematics department since 2005. He earned his doctorate in mathematics at the University of Massachusetts.
His most recent research article, written with longtime colleague H. T. Laquer, "Hyperplane Envelopes and the Clairaut Equation," will appear this year in the Journal of Geometric Analysis.
Fisher is dedicated to mathematics, and to recruiting new students to the field. He is the Early College Program liaison for high school calculus teachers, and in 2007 he created the WILDEST Program, designed to provide training for high school statistics teachers.
He is respected by both his peers and students.
"As a classroom teacher, he is unparalleled. His love of mathematics is obvious, and his students are willing to go beyond the routine of memorization to understand the 'how and why' of what he teaches," one student said.
Winston is an associate professor of English and director of graduate studies in the Department of English and Philosophy.
Her area of specialization is English Renaissance literature, and she has been published in numerous peer-reviewed journals and anthologies. Winston teaches a wide variety of courses at ISU, including classes in Shakespeare and early British Literature. She earned an Idaho State University Master Teacher award in 2007.
Winston is known as a professor who is invested in her students and their goals.
"Her courses are among the most challenging, yet intellectually gratifying offered in the department," one student said, "and although her knowledge on the subject matter is formidable, Dr. Winston also makes her students feel comfortable exploring such material through her easy and enthusiastic classroom manner."
Winston came to Idaho State University in 2002. She earned her B.A. from Wellesley College and her M.A. and Ph.D. in English at the University of California, Santa Barbara.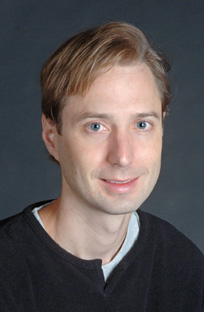 Wolter has been a member of the faculty at Idaho State University since 2005. His primary expertise is applied linguistics.
Before coming to ISU, Wolter taught English in Japan for more than a decade.
At ISU, one of his main responsibilities has been to collaborate on the establishment and implementation of the English department's Graduate Certificate in TESOL. The program is designed to serve both teachers in local communities, as well as teachers of English in foreign language environments.
Wolter is well-regarded by his students, who appreciate his fresh approach.
"He has beyond a reasonable doubt changed my life for the better and I can't imagine that I am the only one he has inspired," one student said.
Wolter earned a doctorate in Applied Language Studies at University of Wales, Swansea.
###
About Idaho State University
Idaho State University, a Carnegie-classified doctoral research institution founded in 1901, educates approximately 14,000 students per year in more than 280 programs. It is Idaho's lead institution in health professions and medical education. Its seven colleges engage in a broad range of innovative research, teaching, and learning in the natural and physical sciences, humanities, performing and visual arts, education, engineering, business, pharmacy, and technology. Visit ISU today at www.isu.edu.
---
Categories: