2010-11 'A Season of Note' series announced; season tickets go on sale Aug. 9
July 29, 2010
ISU Marketing and Communications
Idaho State University will host a range of entertainment productions in the 2010-11 "A Season of Note" series held in the Joseph C. and Cheryl H. Jensen Grand Concert Hall of the L.E. and Thelma E. Stephens Performing Arts Center.
There are nine shows in this year's series, including everything from The Harlem Gospel Chio and JIGU! – Thunder Drums of China, to Blue Suede Shoes – The Ultimate Elvis Experience.
"We're again presenting a wide variety of programs for our patrons to enjoy," said George Casper, ISU director of events. "This is as strong of a series as we've put on yet."
Tickets range in price from $20 to $36, depending on the show and seat selection. Season tickets go on sale Aug. 9 and individual performance tickets go on sale Aug. 23. Tickets can be purchased at the Stephens Performing Arts Center Box Office, open from 10 a.m. to 4 p.m. through the summer and from 10 a.m. to 4:30 p.m. during the school year. Tickets can also be purchased over the phone at (208) 282-3595 or online at www.isu.edu/tickets.com. They can also be purchased in-person at Vickers Western Stores in Pocatello or Idaho Falls. The Box Office is open one hour prior to show times.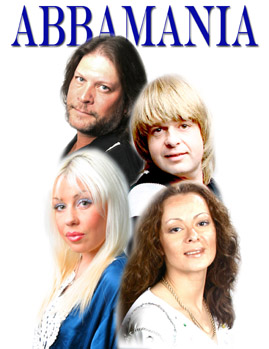 There are three season ticket packages available: Package A, the full season, for $215 for the main level and $153 for the upper level; the five-performance Package B, which includes Collin Raye, ABBA-Mania, Eric Bibb, Harlem Chior and Time for Three, $121 main level and $103upper level; and the five-performance Package C, which includes tickets for Collin Raye, Jigul, Blue Suede Shoes, Jason Farnham and Red Chamber, $126 main level and $108 upper level. These prices do not include the $4 postage and handling fee.
Ticket prices for the individual shows are noted below. All shows begin at 7:30 p.m. More information is available at www.isu.edu/stephens/. Upcoming series shows are:
• ABBA-Mania, Sept. 16 — ABBA-Mania has been quoted as the No. 1 ABBA musical production in the world with stops in Malaysia, South American, the Dominican Republic, Jakarta, Grand Cayman Islands and the United States. ABBA-Mania features nine musicians and singers, who perform 21 of ABBA's hits, with all the costume changes, choreography, a live band, back-up singers and big studio sound. The Toronto Sun calls ABBA-Mania "Vocally and musically superb." Tickets prices are $26 main level, $22 upper level. Website: www.centerstageartists.com.
• Eric Bibb, Oct. 9 – Back by popular demand – this internationally popular, acoustic finger picking guitarist and singer, is known for this blues, gospel folk and New Orleans R & B roots music. Nominated for nine W. C. Handy Blues Music Awards and winner of the "Best Newcomer" title in the British Blues Awards, Bibb has been appropriately described as "discreetly awesome" and "a total original." In the words of "House of Blues Radio Hour" host Elwood Blues, "You are what the blues of the new century should be about." Ticket prices are $20 main level, $16 upper level. Website: www.ericbibb.com.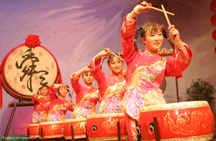 • JIGU! – Thunder Drums of China, Oct. 27 – JIGU! In Chinese it means to "beat or touch the drum." Hailing from the Shanix province, this world-renown company of drummers, percussionists and musicians can astound audiences in this ultra-sensory entertainment experience. The fine art of drumming and percussive performance is indicative of the culture of the Shanix province. Performances by JIGU! are deeply rooted in these folk origins, which are blended with many modern musical elements. Ticket prices are $32 main level, $28 upper level. Website: www.sroartists.com.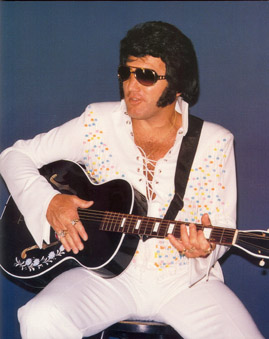 • Blue Suede Shoes – The Ultimate Elvis Experience, Nov. 13 – Scot Bruce and Mike Albert team up to bring you a riveting tribute to the "King of Rock and Roll" that you won't soon forget. Bruce performs as Elvis, the way we remember him during his early career, followed by Albert, who is superb as Elvis in his Vegas years.
Together, they attempt to recreate the electrifying musical excitement of the King, in a biographical concert that has played to sellouts across the county. Their performances feature audience interaction and a dynamite back-up band. Ticket prices are $32 main level, $28 upper level. Website: www.a-c-t-s-inc.com.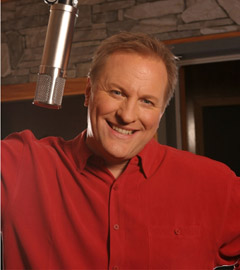 • Collin Raye Christmas, Dec. 16 – Five times nominated as country music's Male Vocalist of the Year, Raye still puts on shows that are electrifying in their intensity. He is proud of his five Platinum albums, 25 Top 10 Hits, 15 No. 1 smashes and 12 chart-topping videos. "In the beginning, I wanted hits and all that," he reflects. "But what drives me now is what music means to people. Songs have landed on-me that made me realize there's more to this that I thought. It's about entertaining people one minute and healing them the next. It's kinda like a ministry." Ticket prices are $36 main level, $32 upper level. Website: www.collinraye.com.
• Harlem Gospel Choir, Jan. 19 – The Harlem Gospel Choir is the most famous gospel choir in America today. It travels the globe, sharing its joy of faith through its music and raising funds for children's charities. In this new era of hope and change the Choir's voices reflect the renaissance of Harlem's culture. Their songs of hope and inspiration will touch the depths of your soul and lift your spirit. More than just a style of gospel, The Harlem Gospel Choir is the original "real deal" straight from New York. Ticket prices are $26 main level, $22 upper level. Website: www.harlemgospelchoir.com.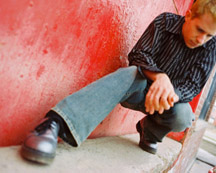 • Jason Farnham and Friends Valentine's Show, Feb. 12 – Jason Farnham, of Los Angeles, California, is truly the "International Entertainer of Contemporary Piano Music." His signature original compositions include his hit "When," his novel arrangement of the Irish haunting melody "Be Thou My Vision," and his versions of favorites like "The Girl from Ipanema" and "Autumn Leaves." Guest artists Ian Dobson and Coco York will accompany him. York has shared the stage with such artists as Lionel Richie, B. B. King and Tanya Marie. Dobson grew up in Seattle alongside many well-known grunge legends. He has performed for the Bill and Melinda Gates Foundation, Starbucks, Boeing and at various universities. Ticket prices are $20 main level, $16 upper level. Website: www.jasonfarnham.com.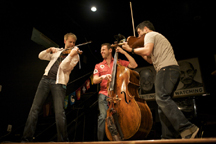 • Time for Three, March 17– The Time for Three Trio transcends traditional classification, with elements of classical, country western, gypsy and jazz idioms forming a blend all its own. The members – Zachary De Pue, violin; Nicolas Kendall, violin; and Ranaan Meyer, double bass – carry a passion for improvisation, composing and arranging. The group has performed hundreds of engagements as diverse as its music: from featured guest soloists with The Philadelphia Orchestra to opening for k. d. lang. Ticket prices are $26 main level, $22 upper level. Website: www.Tf3.com.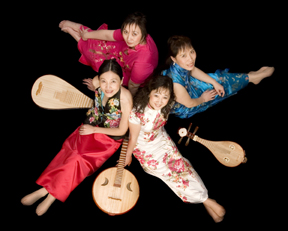 • Red Chamber – Secrets of Chinese Court, Passions of the West, April 9 – Whether it is fast and furious stringband music, the sultry beauty of Imperial Court Classics, or cutting edge contemporary creations, Red Chamber's fiery passion embodies every note. The quartet consists of Mei Han, leader, an internationally acclaimed zheng (zither) master and ethnomusicologist; Gullian Liu, one of the world's leading pipa (lute) masters; Zhimin Yuis, a ruan (lute) virtuoso; and Geling Jiang, an award-winning multi-instrumentalist who started her professional career at age 10. Red Chamber takes its inspiration from the traditional Chinese "Plucked String" repertoire that is seldom ever heard in the west. It creates a unique sound while performing a repertoire that spans centuries. Ticket prices are $20 main level, $16 upper level. Website: www.kbamonline.com.
###
---
Categories: