Three Idaho State University professors and a student are Idaho Business Review 2010 Health Care Hero honorees
September 7, 2010
ISU Marketing and Communications
Idaho State University professors, Miki Goodwin, Glenda Carr and Caroline Faure, are honorees in the 2010 Health Care Heroes program sponsored by the Idaho Business Review newspaper.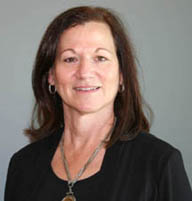 The newspaper also awarded ISU-Meridian accelerated nursing student, Makay Tyler Oakey, of Boise, the $1,000 Health Care Heroes student scholarship.
In its fifth year, the program recognizes health care professionals, educators and volunteers for their contributions and service to Idaho's health care industry.
Dr. Goodwin, who heads the accelerated nursing program at ISU-Meridian, and Dr. Faure, an assistant professor in the sport science and physical education department in Pocatello, are finalists in the educator category.
Dr. Carr, a clinical assistant pharmacy professor at ISU-Meridian, is nominated in the health care professional category.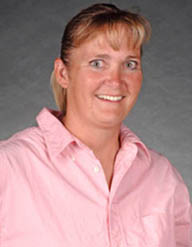 The ISU professors are among 23 honorees in eight categories. The honorees – which represent Idaho's hospitals, medical clinics, universities and health care organizations – will be profiled in the Idaho Business Review's annual Health Care Heroes magazine Oct. 11.
They will also be honored at an awards dinner Oct. 8 at the Boise Centre, 850 W. Front Street. A "Top Honor" in each category will be announced at the awards event.
ISU is a co-sponsor of Health Care Heroes.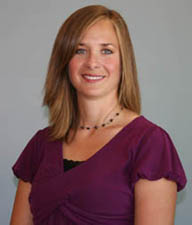 Other program affiliates include the Idaho Hospital Association, Idaho Medical Association, Idaho Health Care Association, Idaho Alliance of Leaders in Nursing, and the Medical Group Management Association, according to the Idaho Business Review.
Candidates are nominated by their peers and judged by a panel independent of ISU.
For a list of honorees and categories, visit http://idahobusinessreview.com/blog/2010/08/31/ibr-announces-2010-health-care-heroes-honorees/.
###
About Idaho State University
Idaho State University, a Carnegie-classified doctoral research institution founded in 1901, educates approximately 15,000 students per year in more than 280 programs. It is Idaho's lead institution in health professions and medical education. Visit ISU today at www.isu.edu.
Media contact: Chris Gabettas, ISU-Meridian, Office of Marketing and Communications, (208) 373-1806
---
Categories: