Prep seniors from Idaho Falls, American Falls, Blackfoot, Marsh Valley to display works at Davis Gallery
May 6, 2009
ISU Marketing and Communications
The art and pre-architecture department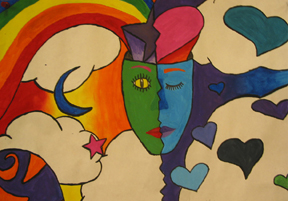 at Idaho State University will host the second art exhibition of high school senior art student work from four regional city high schools, including American Falls High School, Blackfoot High School, Idaho Falls High School and Marsh Valley High School. The exhibit will run from May 11 to 15 in the John B. Davis Gallery on the lower level of the ISU Fine Arts Building in Pocatello.
An opening reception for the exhibit will be held from 6 to 8 p.m. May 11.
Last year Century, Highland and Pocatello high schools were invited to participate in this event and as a result of last year's success the ISU art and pre-architecture department wanted to include other area high schools as well. The art teachers from the four high schools were asked to select the strongest two-dimensional and three-dimensional works from their senior art students for this exhibition.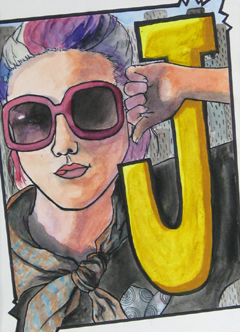 The gallery hours for this special exhibition will be from 6 to 8 p.m. May 12-14, and from 10 a.m. to 2 p.m. on Friday, May 15. Participating students, parents, relatives and their respective high school art teachers have been invited to attend the May 11 opening and the community is also encouraged to attend and support these young aspiring art students. This exhibition is being organized in order to provide these high school students an opportunity to see their work displayed in a professional gallery setting.
A second event, taking place on May 11 to coincide with the art exhibition, is a day set aside for art students from these area high schools to visit the art studios and meet the art faculty at Idaho State University. During this visitation, some of the art professors from the Department of Art and Pre-Architecture have volunteered their time to give presentations and workshops in order to provide an opportunity for these young artists to see first hand the strengths of the ISU faculty and art program.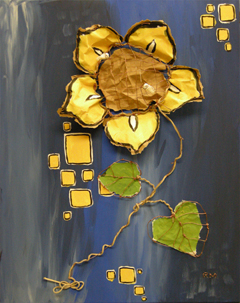 The presentations and workshops will be from 9:30 a.m. to 3:45 p.m. on May 11. They will include a talk and demonstration on the lost wax method of casting by graduate student, Jeff Osborne; a demonstration of watercolor techniques by adjunct instructor Juliet Fiege; a talk on "Painting and
papermaking demonstration by Professor Rudy Kovacs; a talk by Professor Linda Leeuwrik on "Art History at Idaho State University"; and a Raku firing demonstration by Professor Tony Martin.
For more information, contact Tony Martin at 282-3693 or martanth@isu.edu, or Amy Jo Popa at 282-3341 or johnam2@isu.edu. This event is partially sponsored by U.S. Bank in cooperation with the Connie Smith Bowen Art Series at Idaho State University.
---
Categories: