Oboler Library receives special collection related to famed opera star Amelita Galli-Curci
May 7, 2009
ISU Marketing and Communications
An extensive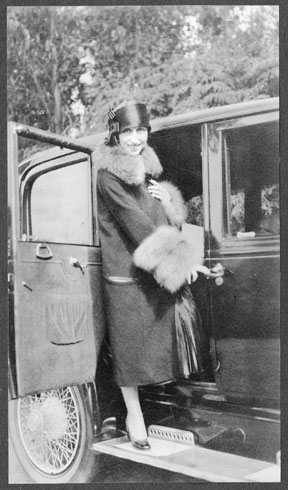 collection of opera memorabilia related to famed opera star Amelita Galli-Curci has been donated to the Idaho State University Eli M. Oboler Library's Special Collections Department by the Community Library in Ketchum.
The collection was originally donated to the Community Library in 1983 by Georgiana and Ben Fletcher of Ketchum and Santa Fe, N.M. The Fletchers were personal friends of the opera star. Although the Community Library carefully preserved the donated materials, they decided to seek a more suitable home where the materials would be more readily available to researchers. The gift consists of 24 large scrapbooks, a photo album and recordings of Madame Galli-Curci's performances.
Galli-Curci was born in Milan, Italy, in 1882. She attended the Milan Conservatory, but was primarily self-taught. In 1906 she made her debut as Gilda in "Rigoletto," a role that remained a favorite throughout her career. She arrived in the United States in 1916 where she performed with the Chicago Opera Company and the Metropolitan Opera until her retirement in 1930. An ill-advised and short-lived return following vocal surgery in 1936 led to her final retirement from opera. Galli-Curci died in La Jolla, Calif., in 1963.
The Galli-Curci collection is available to interested researchers and the public by contacting the ISU Library Special Collection's Department at (208) 282-3249 or kearkare@isu.edu.
---
Categories: