Noted historian Etulain to deliver lecture on 'Abraham Lincoln and the West' on Feb. 18
February 12, 2009
ISU Marketing and Communications
Noted author and historian Richard Etulain will deliver the lecture "Abraham Lincoln and the American West" at 7 p.m. Feb. 18 in the Pond Student Union Salmon River Room.
His lecture is being brought to ISU by the University's Chi Rho Chapter of Phi Alpha Theta history honor society. This program is made possible by funding from the Idaho Humanities Council, the state-based affiliate of the National Endowment for the Humanities.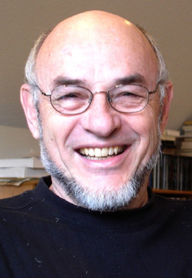 "Given the bicentennial of Lincoln's birth earlier that week, this should be a program of interest to a broad section of the community," said Kevin Marsh, Ph.D., ISU associate professor and Phi Alpha Theta co-advisor. "We invite the public to come celebrate the bicentennial by attending this informative presentation."
This illustrated program explains Lincoln's links with the American West. From the Oregon and Mexican War controversies in the 1840s, through the conflicts over the extension of slavery in the 1850s, and on to the Homestead Act, the transcontinental railroad, and College Land-Grant legislation in his presidency, Abraham Lincoln helped shape the modern American West. This presentation also analyzes Lincoln's contacts with Indians, Mormons and regions such as the Pacific Northwest, California, the Southwest and the Great Plains.
Etulain is writing a book on Lincoln and the West. He is a former ISU professor who moved on to a distinguished career at the University of New Mexico. He has recently retired and is now living in Nampa.
Phi Alpha Theta – the National Honor Society in History – was established at the University of Arkansas in 1921. The ISU local chapter was established in 1976 with Dr. Etulain as one of its founding members.
Phi Alpha Theta seeks to promote the study of history by encouraging research and publication, good teaching and an exchange of ideas among faculty and students. The Society has a biennial national meeting, publishes a journal, "The Historian," and sponsors annual regional conferences. ISU members present research every year at the Phi Alpha Theta Pacific Northwest regional meeting, the nation's largest student history conference.
---
Categories: