Leonard "Buddy" Frazier retires
June 12, 2009
admin
After more than 45 years at Idaho State University both as a student athlete and employee, Leonard E. "Buddy" Frazier will retire from his position as Director of Equal Opportunity, Affirmative Action and Diversity at Idaho State University on June 30.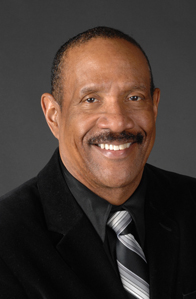 His career at ISU began in 1970, when he was appointed to the position of Field Counselor for Special Services for Disadvantaged Students. In 1973, he was promoted to the position of Student Special Services Advocate, and in 1979, he became the first Equal Opportunity and Affirmative Action Officer for Idaho State University. In this position, he established that office as a major presence on the ISU campus and serves on the President's cabinet.
An ISU alumnus, Frazier received his bachelor's degree in Education/Physical Education in 1967, and his master's degree in Education in 1971. As a student at ISU, he participated in basketball and track (1964-66) and was inducted into the ISU Sports Hall of Fame in 1986.
A retirement reception will be held in his honor on Tuesday, June 23, from 1 to 3 p.m. in the Wood River Room in the Pond Student Union, with a presentation at 2 p.m. Community members, friends and family are invited to attend.
---
Categories: