ISU Provost announces interim administrative changes increasing focus on institution's health sciences education mission
June 9, 2009
ISU Marketing and Communications
Idaho State University officials announced on Tuesday a number of administrative changes intended to solidify ISU's position as the state's premier institution of health sciences and professions. Four interim positions, including the deanships of the University's two primary colleges for health care, are a part of the new structure.
Provost and Vice President for Academic Affairs, Gary Olson, appointed Linda Hatzenbuehler, current dean of the Kasiska College of Health Professions, to the newly formed post of interim associate vice president for health education.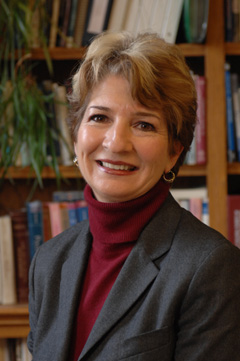 "I am honored to take on this new role for ISU," Hatzenbuehler said. "The institution is poised to become a major presence in health education, not only in the state but in the entire region."
Hatzenbuehler will assume a leading role in coordinating the institution's strategic efforts in further developing health and medical education across all colleges. She will serve as the provost's chief advisor in all health education matters and will assist in long-range institutional planning.
"Clearly, the creation of such a position marks a momentous time in ISU's history," Olson said. "It signals that we truly have come of age and that we have accepted our role as the state's leading institution in the health sciences and professions."
Olson also appointed Chris Daniels, the current director of the ISU Biomedical Research Institute, to serve as Special Assistant to the Provost for Health Research. Daniels will serve as the principal mentor for all health sciences faculty in all aspects of scholarly research, especially in seeking external funding for research.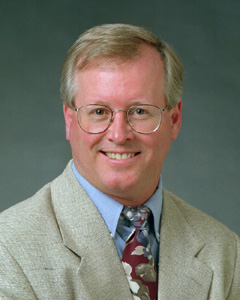 "Research at ISU is moving to a new level of excellence," said Daniels. "I hope to do my part to help further our national prominence as a major doctoral university."
"Together, Drs. Hatzenbuehler and Daniels will help us advance our medical education mission during this crucial transitional year," Olson said.
During the next year, the University will conduct national searches for permanent deans in both the Kasiska College of Health Professions, to replace Dean Hatzenbuehler, and in the College of Pharmacy, to replace Dean Joseph Steiner, who recently announced that he had accepted a position at the University of Wyoming. Olson said the University would search nationwide for the most experienced academic leaders available to serve as deans.
Stephen Feit, current chair of the Department of Counseling, will serve as interim dean of the Kasiska College, and Associate Dean Paul Cady of the College of Pharmacy will serve as interim dean of that college. Both interim deans have substantial experience in their fields. The University will examine synergies between the two colleges before launching a national search for new leadership.
The new administrative appointments will allow ISU's two principal health science colleges to work closely together to form collaborative teaching and research partnerships.
The interim nature of this structure and its appointments comes at an opportune time. The University has dedicated significant attention in the last few years to better articulating the resources, programs and personnel it has in place to deliver health education. The changes also promise more cohesive and efficient administration in the University's area of primary responsibility, health care education.
The appointments all involve existing personnel, who will also continue some responsibility for the areas in which they worked previously.
"I hope to facilitate real synergy between the two colleges," Hatzenbuehler said. "We are all partners in building ISU as the region's great health science institution."
Later this summer, ISU will open its new 182,000-square foot facility in Meridian, which will permanently house several of its operations now located in Boise, including its College of Pharmacy and other health sciences programs.
---
Categories: