ISU Pharmacy Dean Joseph Steiner Named U. Wyoming College of Health Sciences Dean
May 11, 2009
admin
Joseph F. Steiner, dean and professor with the Idaho State University College of Pharmacy, has been named dean of the University of Wyoming College of Health Sciences in Laramie, Wyo.
"Clearly, Dean Steiner's success in building one of the nation's first-rate Colleges of Pharmacy right here at ISU has prepared him well for this logical next step in his leadership," said Gary A. Olson, ISU Provost and Vice President for Academic Affairs. "That Wyoming recognizes his experience also speaks well of ISU as a major doctoral institution with a key mission in the health sciences."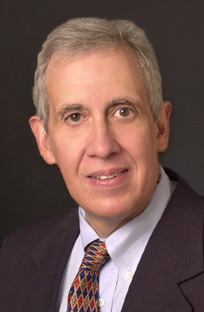 During his tenure with ISU, Steiner has led the College of Pharmacy through an aggressive change in curriculum and increased the number of students accepted into the pharmacy program. He has escalated fundraising efforts for the University's expansion at the new ISU Meridian Health Sciences Center, slated to open in July.
"It has been a exceptional honor to serve the Idaho State University College of Pharmacy these past eight years—to work with such dedicated faculty and staff and to have such great colleagues at the dean level," Steiner said.
Steiner came to Pocatello from the University of Wyoming, where he held positions as professor and the first director of pharmacy practice. Previously, he spent 18 years as professor and clinical pharmacy director for the University of Wyoming College of Health Sciences Schools of Human Medicine and Pharmacy at the University of Wyoming Family Practice Residency Program in Casper.
He and his wife, Susan H. Steiner, Ph.D., RNC, FNP, an associate professor of nursing with the Kasiska College of Health Professions, will begin employment with UW in July. Sue has accepted the position of associate dean for clinical and community affairs with the UW School of Nursing.
---
Categories: