ISU awards top teaching honors to five faculty
March 30, 2009
ISU Marketing and Communications
Five Idaho State University faculty have been named 2009 Master Teachers and will be honored at a reception in early April. One will receive the 2009 Distinguished Teacher Award at Commencement May 9.
Receiving 2009 Master Teacher Awards are James Aho, professor, sociology; Nancy Legge, professor, communication and rhetorical studies; Renee Rosentreter, associate lecturer, chemistry; Dan Tappan, assistant professor, computer science; and Helen Tarp, associate professor, Spanish.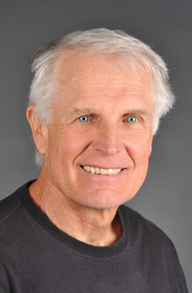 "Idaho State University is extremely fortunate to have faculty on staff with such dedication to serving our students and the entire University community," says Stephen Adkison, ISU associate vice president, Office of Academic Affairs.
James Aho, professor of sociology, has been teaching at ISU since 1970 and has been a professor since 1982. His primary areas of teaching have been religion, violence, social phenomenology and the body. He is the author of seven books and co-author of one more. His other writings include book chapters, refereed articles, encyclopedia articles, book reviews and a research monograph. He was recognized as the ISU Distinguished Researcher in 1993 and as a Master Teacher in 2006. He teaches a broad range of classes at all levels. Comments on his teaching abilities by recent students include "This was one of my all-time favorite courses during my college career"; "Lectures were so engaging and interesting I hated to miss class"; and "My whole outlook on life has changed because of this class." Aho earned his doctorate at Washington State University.
Nancy Legge, professor of communication and rhetorical studies, has designed and taught 16 different classes at Idaho State University. Legge, who earned her Ph.D. in speech communication from Pennsylvania State University, has taught at ISU since 1989. Legge was listed in Who's Who Among America's Teachers in 2006, 2005 and 1998 and has been recognized as an ISU Master Teacher in 1999, 2000 and 2003. One of her colleagues noted in a letter of support that Legge "is perhaps the most creative, committed and effective teacher I have ever known." Student comments also are complimentary: "Nancy is amazing. I think she stretched me more in this class than in any other class I've taken," said one; "She is my favorite professor because she pushes me, is fair, professional and makes things interesting," said another.
Renee Rosentreter, associate lecturer of chemistry, has been teaching at Idaho State since 1999, first as a teaching postdoctoral associate, then as an assistant lecturer before assuming her current title in 2007. Rosentreter earned her Doctor of Philosophy in pharmaceutical chemistry from ISU in 1999. She teaches Chemistry 101-03 classes, "Introduction to General Chemistry," "Introduction to Organic and Biochemistry" and "Introduction to Organic and Biochemistry Laboratory" for nursing students. A coworker characterized Renee as "a tireless worker who I have watched serve students with such a pleasant attitude and with such a conviction for seeing students thrive that she is a model teacher in our department." Over the past five years more than 95 percent of her students have given her the highest performance rating.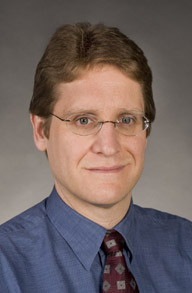 Dan Tappan, assistant professor of computer science, has taught at Idaho State since fall 2005. He earned his Ph.D. in computer science from New Mexico State University. At Idaho State University he has taught more than a dozen different computer science and engineering courses, ranging from an "Introduction to Engineering" to "Advanced Computer Programming" and "Artificial Intelligence." Several of these courses were developed by and taught for the first time by Tappan. "It is very rare to find the breadth of knowledge that Dan possesses, and the willingness to share that knowledge with others," noted a colleague. "He loves to work one-on-one with students, and with graduate students in particular." One of his students said, "If there was one professor I would like to model, it would be Dr. Tappan."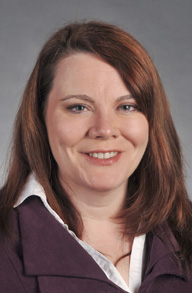 Helen Tarp, associate professor of Spanish, earned a Ph.D. in medieval literature from the University of New Mexico, Albuquerque. She has taught 17 different undergraduate courses, including nine she developed specifically for Idaho State University, since joining the institution in 2002. She has also taught Spanish graduate courses. She has been honored as an ISU Master Teacher three of the last four years.
"I have taken four classes from Dr. Tarp and consider her a master educator," stated one of her students, adding, "Dr. Tarp is intelligent, punctual, creative, approachable and dedicated….Her pedagogy is inclusive…" A colleague stated that "students repeatedly stress their appreciation for her high energy level and infectious enthusiasm, how much they love classes, her willingness to work with them outside the classroom, her concern for their success and the depth of her knowledge."
---
Categories: