Idaho State University community notes passing of Harry F. Magnuson
January 27, 2009
ISU Marketing and Communications
Idaho State University officials and friends noted the death of prominent North Idaho businessman and philanthropist Harry F. Magnuson, a stalwart and generous supporter of ISU, one of his alma maters.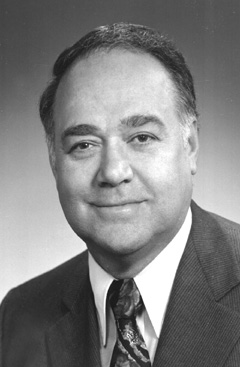 Magnuson died of cardiac arrest Saturday, Jan. 24, at Sacred Heart Medical Center in Spokane, Wash. He was 85.
Magnuson was the president of H.F. Magnuson Company in Wallace, which has interests in mining, banking, investment, real estate, shopping centers, land and the hospitality industry. He also was involved in a wide range of other business and philanthropic enterprises and activities.
"Mr. Magnuson was an incredible friend to and supporter of Idaho State University," said Kent Tingey, D.A., ISU vice president for advancement. "Our alumni house bears his name. We will deeply miss him and honor his legacy."
Magnuson's ties to Idaho State University were many. He attended Idaho State University, which was then the University of Idaho Southern Branch, from 1943 to 1944, graduating from the V-12 College Navy Training program. He was a member and former chair of the ISU College of Business Advisory Council. He served for many years on the ISU Foundation Board of Directors and is a former chair. In addition, he was a member of the ISU Bengal Foundation and previously served on the ISU Alumni Board.
Awards bestowed to Magnuson by Idaho State University include an Honorary Degree of Doctor of Laws in 1991, Idaho Business Leader of the Year by the ISU Chapter of Alpha Kappa Psi business fraternity in 1984, and Distinguished Alumnus Award from the ISU Alumni Association.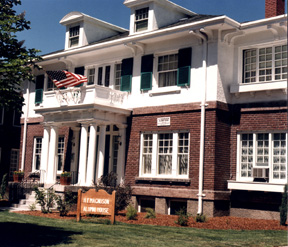 "He was certainly a magnate and business leader in Idaho, and certainly did a lot to contribute to the economy of the state," said Ron D. Stephenson, president of the ISU Alumni Board of Directors. "He gave generously to higher education in Idaho, including to Idaho State University. He truly was a phenomenal person."
Magnuson gave generously to Idaho State University. In his generous giving to the University were included gifts to support the Harry F. Magnuson Alumni House.
Harry Magnuson is survived by his wife, Colleen, three sons, two daughters and nine grandchildren.
Services are tentatively planned for Thursday at 11 a.m. on the Gonzaga University campus in Spokane, Wash.
---
Categories: