Idaho Museum of Natural History sets new course; restructuring includes greater research focus
June 18, 2009
ISU Marketing and Communications
The Idaho Museum of Natural History at Idaho State University has announced a new course that includes restructuring and a greater focus on research.
The restructuring involves creating three new divisions – anthropology, earth sciences and life sciences – each managed by a new division head. Anthropology will be directed by anthropologist Herb Maschner, earth sciences by geoscientist Leif Tapanila, and life sciences by biologist Charles "Rick" Williams. The new division heads will focus on research and securing research funding.
The division heads will also supervise collections, but that won't be their primary responsibility. The Museum will hire collection managers for each division whose primary responsibilities will be to inventory, maintain and manage the Museum's numerous collections.
"We are extremely fortunate to have been able to recruit three talented scientists to serve as research curators and heads of our three divisions," said Skip Lohse, acting director of the Idaho Museum of Natural History. "This will drive research that in turn propels newer and better education programs and exhibitions, as well as support for our growing scientific collections."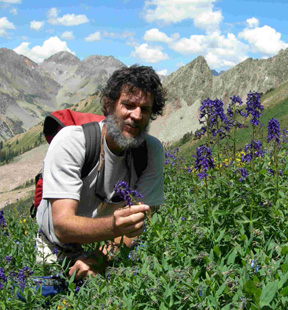 The restructuring accomplishes two important tasks: it responds positively to recommendations from a recent American Association of Museums accreditation review and better positions the Museum to generate increased revenue for its research, collections and programming.
"We've created these positions to respond to the research mandate of the University, and it is important for the Idaho Museum of Natural History to increase its external funding through various means," Lohse said.
The restructured museum will have increased potential for attracting additional financial support. Over the past year the museum has had its state appropriation cut 12 percent, making private and research funding even more crucial. Lohse hopes that eventually the museum will receive about one-third of its funding from the state, one-third from research, and one-third from philanthropic support and self-generated funds.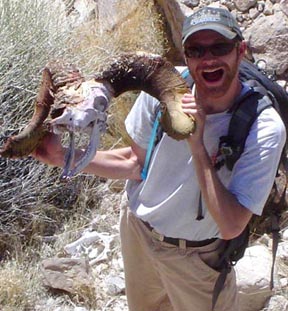 Besides bringing in more external funding, a greater emphasis on research should bolster the Museum's public visibility, programming and educational roles as well.
"Within the next couple of years, thanks to our research-driven mission, the general public should see more new exhibits, a quicker turn-around of exhibits and more programming," Lohse said. "The public will see a more active Idaho Museum of Natural History."
Idaho State University Provost Gary Olson commented that the Museum is a priority of ISU.
"The Museum's new structure will enable us to strengthen our ability to maintain accreditation and to become more of a research museum," Olson said. "This is in keeping with ISU's commitment to scholarly research and increased national and international visibility."
For more information on the Idaho Museum of Natural History, visit http://imnh.isu.edu/.
---
Categories: