Five ISU faculty members honored with Outstanding Public Service Awards
March 30, 2009
ISU Marketing and Communications
Five Idaho State University faculty have received 2009 Outstanding Public Service Awards and will be honored at a reception in early April. One will receive the 2009 ISU Distinguished Public Service Award at Commencement May 9.
Receiving 2008 Outstanding Public Service Awards are David Adler, Ph.D., professor of political science; Tony Cellucci, Ph.D., chair of the ISU psychology clinic and psychology professor; Cynthia D. Hill, Ph.D., interim director, Center for Teaching and Learning and economics professor; Kevin Marsh, Ph.D., associate professor of history and editor of "Idaho Yesterdays"; and Rosemary Smith, associate professor of biological sciences.
"Idaho State University is extremely fortunate to have faculty on staff with such dedication in serving our students and the entire University community," says Stephen Adkison, ISU associate vice president, Office of Academic Affairs.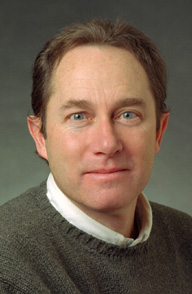 Adler earned his doctorate in political science from the University of Utah. Professor Adler has specialized in the fields of public law, the Supreme Court, the U.S. presidency and American political thought. He is a prominent scholar on the subject of the presidential war powers. A prodigious writer, Adler has authored four books and some 100 articles and book chapters. He is currently in the process of writing two book manuscripts. Adler has lectured nationally at various universities and to numerous civic and private organizations. Adler is a former President of the Pacific Northwest Political Science Association. He presently serves on the Executive Council of the Western Political Science Association and the Board of Directors of the Presidency Research Group, an arm of the American Political Science Association. He is advisor for the ISU Chapter of Pi Sigma Alpha, the scholarly fraternity for political science majors, and also as pre-law program advisor.
Tony Cellucci is a professor of psychology and chair of the ISU psychology clinic. His research and clinical interests include alcohol and other drug abuse, HIV counseling and cognitive-behavioral assessment and treatment. He is a regional HOPE (Health Opportunities for People Everywhere) trainer, an executive committee member of the Association of Directors of Psychology Training Clinics and a consultant to the evaluation of Idaho's Safe and Stable Families grant. He is a long-term member of the American Psychological Association and the Idaho Psychological Association. He is chair of the IPA Ethics Committee and has served as the Idaho Representative to APA Council and is a past president. He serves on the Regional Advisory Committee for Substance Abuse, which advises Idaho's Department of Health and Welfare. Cellucci has received the John Cambareri Award and an APA Presidential Citation for contributions to his profession. He has volunteered his service for a variety of other professional and community groups.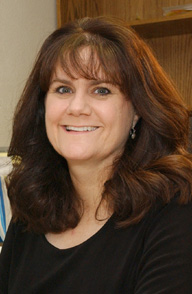 Cynthia Hill, professor of economics and interim director of the Center for Teaching and Learning, has a doctoral degree from Washington State University. Her extensive public service benefits the community, Idaho State University and its students. She has been involved with the Gateway Habitat for Humanity since 2004 and currently serves as the president of its Board of Directors. Volunteering for Gateway, she has led fund drives, written grants, organized events and engaged in a wide assortment of activities to provide affordable housing in the Pocatello community. She was co-chair of the Pocatello First United Methodist Church/Tender Loving Care capital campaign, which raised more than $157,000. Her many ISU activities include advising Mortar Board, directing the University Honors Program and coordinating the "Reading Is Leading" book drive and reading campaign for disadvantaged youth. She helped create the peer-reviewed economics journal Perspectives on Economic Education Research.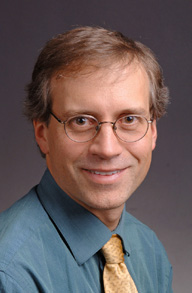 Kevin Marsh, an associate professor of history, is involved in a broad range of service to ISU, his scholarly profession and the local community. Within his department he is the graduate program director and chair of the graduate studies committee and is involved with nine other groups on campus within and outside of this department. He is on the Idaho Humanities Council Board of Directors and is the editor of Idaho Yesterdays, a peer-reviewed journal of the Idaho State Historical Society. Marsh has been a guest speaker and consultant on the history of wilderness designation in the United States. He was one of the co-chairs for organizing the American Society for Environmental History annual meeting in Boise last March. He is a member of the Lasting Legacy Landmark Committee in Pocatello and the Old Town Neighborhood Association. He also is a frequent guest speaker and consultant on various aspects of Pocatello's history.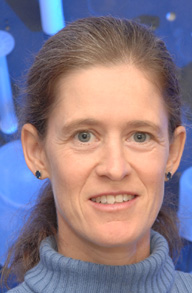 At the departmental level, Rosemary Smith, associate professor of biological sciences, has served on five search committees, four "Promotion & Tenure and Periodic Performance Review" committees and on the Graduate Programs Committee as the lead faculty for the Doctor of Arts program. She was a faculty senator and served on the search committee for the dean of the College of Arts and Sciences. At the university level she has been the principal investigator of the ISU Graduate Fellows in the K-12 Education Project, funded by the National Science Foundation, and through that has presented at a GK-12 national conference and done workshops and consultations at other GK-12 sites. She has served on a variety of university committees and councils. Her professionally related service activities include being a journal reviewer for 14 different journals, a grant proposal reviewer, an external reviewer for promotion/tenure for three universities and an external program reviewer.
---
Categories: