College of Pharmacy spaghetti feed, raffle, auction fundraiser set Feb. 13
February 3, 2009
ISU Marketing and Communications
Earning a Doctor of Pharmacy degree at Idaho State University College of Pharmacy takes years of discipline, dedication to the profession and for some, many hours of studying the curriculum outside of classroom. However, pharmacy students from the College's Professional Pharmacy Student Alliance (PPSA) take time from their busy schedules each year to assist an ill area youth make a dream come true with the annual student-sponsored Spaghetti Feed Raffle and Auction fundraiser.
In its 16th year, the 2009 Spaghetti Feed Raffle and Auction will be held on Friday, Feb. 13, at 6 p.m. in the Pond Student Union Ballroom. Advance tickets are $5 per person or $15 for a family, regardless of size. Prices are double at the door. Tickets are available at (208) 282-4597 or sfra@pharmacy.isu.edu.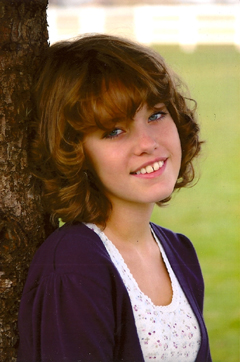 This year, 25 percent of the proceeds will go towards assisting a 14-year-old Pocatello girl's dream come true through the Idaho Make-A-Wish Foundation®. Ashlen Cooper was diagnosed with a brain tumor in October 2008, according to Whitney Cooley, student chair of the fund-raiser. Following her diagnosis, Cooper underwent surgery and began a yearlong chemotherapy treatment regime.
Cooper's wish, to be granted in 2010 when she is finished with her treatment, is to travel to Hawaii with her parents and brother for a family vacation. Cooper is a student at Highland High School and holds a 4.0 grade point average. English is her favorite subject. When not in school, she enjoys reading and her favorite books are the "Twilight" series.
A portion of the proceeds is also used for PPSA students to hold community immunization, heartburn, methamphetamine and diabetes awareness programs throughout southeastern Idaho.
For more information regarding this fundraiser, or to donate items for auction, contact Cooley at sfra@pharmacy.isu.edu or 681-8339. Tickets also may be purchased at the College of Pharmacy, 970 S. 5th Ave., Pocatello.
---
Categories: