Theatre/Dance ISU to present 'The Playboy of the Western World' Nov. 13-16, 19-21
November 9, 2009
ISU Marketing and Communications
Theatre/Dance ISU will present "The Playboy of the Western World" at 7:30 p.m. Nov. 13-16 and 19-21 at the Idaho State University James E. and Beverly Rogers Black Box Theatre in the L.E. and Thelma E. Stephens Performing Arts Center.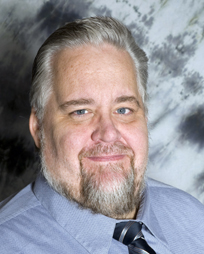 "The Playboy of the Western World" is an intriguing Irish comedy dealing with self and social perception. This story was written by the great Irish playwright John Millington Synge in 1907. Synge captures the richly unique idioms and cadences of the Irish tongue, and draws some of the most complex and compelling characters in Irish literature.
Norm Schroder, director, notes that the cast for the play has their work cut out for them, as they need to work extensively on dialect and the subtext of this fascinating play. "We have a great, hard working cast," Schroder notes, "and we're really starting to enjoy working with these intriguingly human characters."
Tickets are available now at the Stephens Center Box Office, or by phone at (208) 282-3595. Tickets can be ordered online at www.isu.edu/tickets or purchased at Vickers Western Stores in Pocatello and Idaho Falls. Ticket prices are adults, $14; children ages 6-12, $8; and ISU Students w/Bengal card, $5. Discounts are given for early purchases.
Schroder notes that, while the play would be rated G or PG were it a film, it is not recommended for small children, as its themes and characters are geared to older audiences.
---
Categories: