Student clubs, student life a large part of experience at Idaho State University-Idaho Falls
November 18, 2009
ISU Marketing and Communications
An array of student clubs and a rich variety of student activities make Idaho State University-Idaho Falls much more than a commuter school for those who want to take advantage of what's offered at University Place.
On Veterans Day this year, for example, the Armed Forces Veterans Club at ISU-Idaho Falls helped organize a variety of events for the whole campus, including a flag-raising ceremony featuring the BYU-Idaho ROTC Color Guard, the landing of an Apache helicopter, a veterans panel discussion, a veterans presentation and free food for ISU students, staff, faculty, guests and their families in the Bennion Student Union.
"The clubs on campus constantly amaze me with the all that they do. They are a huge support for the Student Activities Board," said Chrissy McCracken, ISU student and director of the ISU Student Activities Board-Idaho Falls. "I feel that there is a wide variety of clubs and organizations on this campus giving everyone an opportunity to get involved in one way or another in something that interests you. It is also a great way to make friends and build a support network of people that are in the same situation as yourself."
Events such as the Veterans Day activities are held throughout the year, including the summer months, by the ISU Student Activities Board-Idaho Falls and 12 clubs on campus. Those clubs include the Armed Forces Veterans Club, Idaho Falls TRiO Student Association, Chemistry Club, Asociación Latina Motivante A Superate (ALMAS, in English, "Latin Association Motivating You to Succeed"), ISU Ambassadors-Idaho Falls, Future Healthcare Practitioners of America, the Performing Arts Club, Tae Kwon Do, Paintball Club, Outdoor Adventure Club, Latter-day Saint Student Association and Sigma Alpha Pi.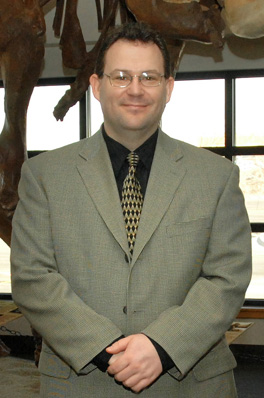 "If the students want it, they can make it happen," said Ches Barnes, director of the Bennion Student Union and student government advisor. "Each year we feature more activities and clubs. We have an amazing Student Activities Board (SAB) with an excellent director, Chrissy McCracken. They do all the planning and staffing of the events. Add the support of our fantastic clubs and a great vice president, Dustin Mortimer, and you have a recipe for an awesome campus life environment, that keeps getting better and better."
The Student Activities Board in Idaho Falls puts on approximately 45 events during the calendar year in addition to club events, including everything from helping create an ISU-Idaho Falls float for the annual Idaho Falls Fourth of July Parade, to sponsoring a variety of events including food giveaways and musical performances during Welcome Week, which
occurs the first week of fall and spring semesters. In the past student groups have brought hypnotists to campus and this school year brought a magician, Peter Boie, for student entertainment.
The Halloween Carnival for students and their families annually attracts hundreds of participants to the Bennion Student Union. The Student Activities Board fall picnic in September at Freeman Park in Idaho Falls, featuring a barbecue and an outdoor concert, attracted 150 participants. This year ISU-Idaho Falls participated in the "Walk a Mile in Her Shoes" event sponsored by ISU Project Hope Advocacy Program at the Janet C. Anderson Gender Resource Center that aims to end sexual and domestic violence.
"We don't have housing so we aren't a traditional college campus in that sense, but we do as much as we can with what we have and I think this is a fun place to be," Barnes said. "With all the student activities we have going on this makes ISU-Idaho Falls a college campus, versus strictly a commuter campus."
Coming
up, the Student Activities Board is going to present "Finals Relief" during dead week (the week before finals) and will provide free food and the services of a massage therapist to help students ward off some of the stress and pressure created by the upcoming finals week. On Dec. 4, the Associated Students of Idaho State University–Idaho Falls Holiday Benefit Dinner will be held, with all proceeds benefitting the Haven Shelter.
Although there are no intramural sports at ISU-Idaho Falls, ISU Campus Recreation has provided funding allowing ISU-Idaho Falls students to receive Apple Athletic Club memberships for reduced fees.
"Our goal is to find unique and fun ways to get our students' attention," Barnes said. "We try to help coordinate groups so they provide a variety of events at good times for the students. There are a lot of cool things going on at this campus."
Besides an active, interested student body, Barnes also credited the senior administration at ISU-Idaho Falls for the campus's atmosphere.
"ISU-Idaho Falls Dean Lyle Castle has been fully supportive of our efforts," Barnes said. "He even dresses up and rides on our Fourth of July parade float. The administration here is behind everything we are doing for students. We couldn't ask for a better team here."
---
Categories: