ISU scholar Worsham honored as Distinguished Visiting Professor
October 12, 2009
ISU Marketing and Communications
Lynn Worsham, Idaho State University professor of English and noted scholar of rhetoric, has been named the Martha Gano Houstoun Distinguished Visiting Professor at the University of Houston.
Worsham will visit the University of Houston Oct. 15-16, where she will deliver a major lecture on her scholarship and will spend time with faculty and graduate students discussing a range of scholarly topics. Faculty and graduate students from nearby Rice University are also invited to participate.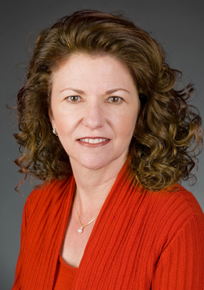 "Professor Worsham's reputation as a leader in the field and the editor of one of its most important journals will attract many scholars from the area," said University of Houston English Professor Paul Butler. "It is always instructive to hear from a leading intellectual about the state of the field and future trends in the discipline. Dr. Worsham will contribute to our understanding from the perspective of a scholar, editor, and teacher."
Worsham will also mentor graduate students during her visit.
"I'm honored to have been chosen as the Houstoun Distinguished Visiting Professor," Worsham said. "I'm looking forward to working closely with my colleagues at the University of Houston and Rice University."
Worsham earned her BA degree in psychology and English from the University of Colorado, her MA degree in English from the University of Texas in Arlington, and her Ph.D. in humanities from the University of Texas in Arlington. She has held faculty and administrative posts at the University of Wisconsin in Milwaukee, the University of South Florida, and Illinois State University. Since 1999 she has served as editor of JAC: A Quarterly Journal of Rhetoric, Culture, and Politics, the premier journal of theoretical scholarship in her field. In 2000, the Council of Editors of Learned Journals presented her with the Phoenix Award, an international recognition award for her editorial work on JAC.
Among her many distinctions, Professor Worsham was the subject of two scholarly book chapters: "Lynn Worsham," in Women's Ways of Making It in Rhetoric and Composition (edited by Michelle Ballif, Diane Davis, and Roxanne Mountford) and "Lynn Worsham: Counting Ribs and Other Measures of Story Truths," in Composing Feminisms: How Feminists Have Shaped Composition Theories and Practices (by Kay Siebler). While at Illinois State, she was named Distinguished Lecturer, the highest distinction conferred on faculty in the College of Arts and Sciences by their peers.
###
Idaho State University, a Carnegie-classified doctoral research institution founded in 1901, educates approximately 14,000 students per year in more than 280 programs. It is Idaho's lead institution in health professions and medical education. Its seven colleges engage in a broad range of innovative research, teaching, and learning in the natural and physical sciences, humanities, performing and visual arts, education, engineering, business, pharmacy, and technology. Visit ISU today at www.isu.edu.
---
Categories: