ISU-Meridian's Linda Boyd is Idaho's top Health Care Hero Educator
October 2, 2009
ISU Marketing and Communications
Idaho State University-Meridian dental hygiene professor Linda Boyd, Ed.D., has been selected Idaho's top Health Care Hero Educator in the 2009 Health Care Heroes program presented by the Idaho Business Review newspaper.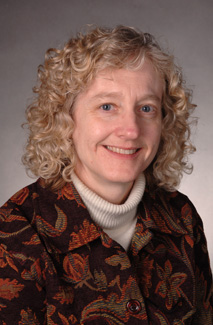 Boyd, director of the dental hygiene department's Division of Graduate Studies, was honored at a dinner Oct. 1 in Boise along with ISU finalists– Galen Louis, Ph.D., director of the Master of Public Health program and Russell Spearman, M.Ed., senior research associate in the Institute of Rural Health.
Louis was a finalist in the Educator category and Spearman in the Rehabilitation category.
The newspaper also awarded ISU-Meridian fast-track nursing student, Laura J. Bainbridge, the $1,000 Health Care Heroes student scholarship.
In its fourth year, the Health Care Heroes program recognizes health care professionals, educators, physicians, nurses, and volunteers for their contributions and service to Idaho.
The ISU finalists were among 30 honorees in 10 categories. The honorees will be profiled in the IBR's annual Health Care Heroes magazine Oct. 5.
Idaho State University and PacificSource Health Plans are co-sponsors of Health Care Heroes. Candidates are nominated by their peers and judged by an independent panel.
Other program affiliates include the Idaho Hospital Association, Idaho Medical Association, Idaho Health Care Association, Idaho Alliance of Leaders in Nursing, and the Medical Group Management Association, according to the Idaho Business Review.
---
Categories: