ISU Institute of Rural Health's Kirkwood nominated for Voice Award
August 24, 2009
ISU Marketing and Communications
The Idaho State University Institute of Rural Health's Ann D. Kirkwood has been nominated for a Voice Award from the Substance Abuse and Mental Health Services Administration (SAMHSA) for exemplary service in the mental health field.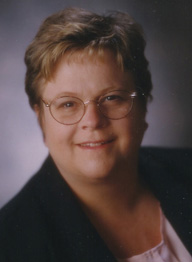 Kirkwood is a research associate who works out of the Institute of Rural Health at the ISU–Meridian Health Science Center. She is director of the Garrett Lee Smith Memorial Act Idaho Youth Suicide Prevention Intervention Project. Kirkwood has received a George Peabody Award for excellence in broadcasting for videos on mental illness stigma.
Voice Awards are given to consumers and advocates "who have been instrumental in both raising awareness and understanding of mental health issues and promoting the social inclusion of people with mental health problems. Through their leadership and advocacy, they demonstrate that recovery is real and that people with mental health problems are valuable, contributing members of their schools, workplaces and communities."
The Voice Awards are part of the Campaign for Mental Health Recovery, a multi-year public service advertising program of SAMHSA and the Ad Council to promote understanding and support for young adults and others with mental illness.
The Voice Awards will be announced Oct. 14 at Paramount Studios in Los Angeles.
Visit http://whatadifference.samhsa.gov/voiceawards/ for more information on the Voice Awards.
This story was written by: Kevin Owen, Idaho State Institute of Rural Health, 282-4518.
---
Categories: