Idaho State University biology professors Bowyer, Kie honored by Wildlife Society
August 14, 2009
ISU Marketing and Communications
Idaho State University biological sciences Professor and Chair Terry Bowyer and Professor John Kie have been honored by The Wildlife Society with a Wildlife Publications Award for an Outstanding Article for their paper "Effects of scale on interpreting life-history characteristics of ungulates and carnivores."
Bowyer and Kie will be honored at the Wildlife Society's 16th Annual Conference in Monterey, Calif., on Sept. 20.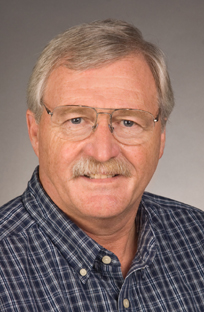 "Our long-term collaboration has resulted in substantial contributions to biology, and this award speaks to the quality of research at ISU," Bowyer said of his work with Kie.
This peer-reviewed paper emanated from a special Symposium on Effects of Scale on Existence and Measurement of Biological Diversity presented in 2004 at the 11th Annual Conference of The Wildlife Society held in Calgary, Alberta, Canada.
The purpose of this paper was to examine how the size of an area and the time span observed affected ecological patterns in large, terrestrial mammals, and to seek links between those patterns and the life-history characteristics of ungulates, such as deer or elk, and large carnivores.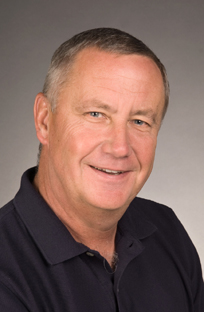 "We argue that the population dynamics of large herbivores and the carnivores that prey on them can drastically affect ecosystem structure and function, and thereby biodiversity," Bowyer and Kie state in their paper.
Bowyer and John Kie have collaborated many times before on research projects. This is the fourth Outstanding Publication award for Bowyer and the second for Kie. They last won this award in 2003 for their publication entitled "Landscape heterogeneity at differing scales: effects on spatial distribution of mule deer," which was published in the journal Ecology.
Moreover, they have co-authored an additional 16 papers in the scientific literature, not including those for which they won awards. They have an additional four co-authored publications in press, which will appear in the near future. They both are Fellows of The Wildlife Society and have received the prestigious Anther S. Einarsen Award from the Northwest Section of The Wildlife Society for outstanding service to the wildlife profession and wildlife resources
The Wildlife Society, founded in 1937, is a scientific and educational organization dedicated to enhancing the ability of wildlife professionals to conserve diversity, sustain productivity, and ensure the responsible use of wildlife resources for the benefit of society. For more information on the Wildlife Society, visit http://joomla.wildlife.org/.
---
Categories: