First Davis Gallery exhibit; closing reception for artist, artist lecture scheduled Sept. 18
September 16, 2009
ISU Marketing and Communications
The first exhibition of fall 2009 at the John B. Davis Gallery of Idaho State University is "Patterns of Symbiosis" by visiting artist Paul LaJeunesse.
The display will run through Sept. 18 at the John B. Davis Gallery, with a closing reception for the artist Friday, Sept. 18, from 6 to 8 p.m.
This exhibition is part one of a two-part lecture series titled "Landscape – Observe and Recreate," held by the ISU Department of Art and Pre-Architecture. The artist lecture will be Friday, Sept. 18, at 2 p.m. in Room 401 Fine Arts Building.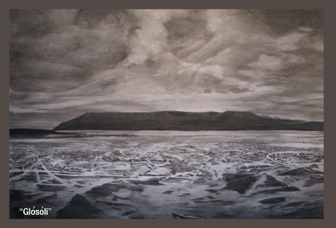 LaJeunesse originally comes from St. Louis , Mo.,and received his Master of Fine Arts in painting from Bowling Green State University in Ohio. He received a Fulbright grant to live and paint for nine months in Reykjavik and Siglufjördur, Iceland. He currently teaches at Western Oregon University and exhibits his work internationally, with some works presently on their way to Tokyo, Japan.
All events are free and open to the public. The John B. Davis Gallery, located on the lower level of the ISU Fine Arts Building, is open from 10 a.m. to 4 p.m. Monday through Friday.
---
Categories: