40th anniversary of ISU Rendezvous journal features wide array of writers, materials
November 23, 2009
ISU Marketing and Communications
Idaho State University's new issue of Rendezvous is a great read, through 40 years of Idaho and regional history, politics and literature. The volume has just been released and is available from several local bookstores.
The first half of the 40th anniversary issue of Rendezvous, the Idaho State University Journal of Arts and Sciences, is a 562-page reprinting which features the writings of Charles Bilyeu, Beverly Bistline, Ford Swetnam and a variety of other well-known Idaho writers and intellectuals.
For a list of the authors and articles in Volume 41, Rendezvous enthusiasts can view the newly created website at http://isu.edu/rendezvousjournal/, featuring original artwork by local artist Helen Livingston.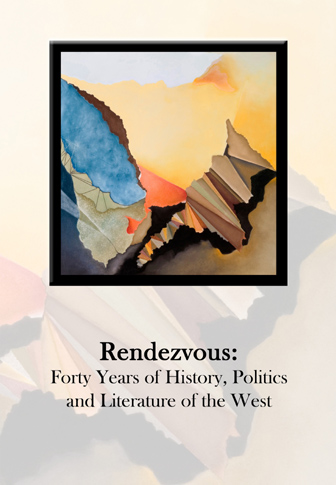 "In order to commemorate the extraordinary event of this anniversary of Rendezvous, we have put together a special two-volume, four-issue edition, which encompasses a reprinting of the best of the 40 years of Rendezvous publications," said Sharon Sieber, Rendezvous editor, ISU Spanish professor and Fulbright scholar.
The reprinted articles involve Idaho history and identity, Western and national historical and political issues, Western literary criticism, creative short stories and poetry.
"Because these articles take place over a 40-year period, they constitute a record of the historical and cultural interests for Idaho generally and Idaho State University specifically. These articles are well chosen and of great interest to our community," Sieber said.
A launch party is being planned for Rendezvous at ISU Ron and Linda Hatzenbuehler's residence (306 South 7th Avenue) on Dec. 4, from 6 to 8 p.m.; the public is invited. Light refreshments and drinks will be served. Ron is an ISU history professor and Linda is ISU interim associate vice president for health and medical education.
The Spring, Fall 2006 Rendezvous: Forty Years of History, Politics and Literature of the West Volume 41 Nos. 1 and 2 is available for $26.45 (with tax) from Sieber by calling (208) 282-2883 or e-mailing siebshar@isu.edu; from the ISU Bookstore; and Walrus and Carpenter Books in Pocatello.
Though this edition of Rendezvous is "Spring, Fall 2006" it was published this summer and Sieber said it is not unusual for academic journals to be published two or three years behind the calendar date they are printed. Copies available are limited; there were 250 volumes printed by the Idaho State University Press, and many have already been sent out to subscribers.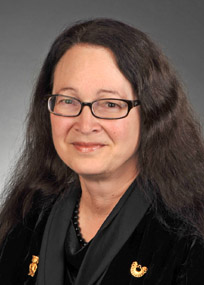 "This is a beloved journal at this university and for Southeast Idaho, so we hope our readership steps forward and purchases our anniversary edition," Sieber said, "This volume will make great Christmas presents, and the cover artwork by Helen Livingston is stunning and evocative of Western landscapes."
In honor of this 40th anniversary edition, board members Roger Schmidt and Paula Jull have hand printed a letter press broadside. This very limited edition titled, "Rendezvous – 40 years" will be offered for sale to raise funds for future editions of the Rendezvous journal.
Volume 41 Nos. 1 and 2 of this edition is comprised of three sections: "Idaho and Native American History, Politics and Lore," "Western Literary Criticism and Creative Writing" and "National Politics, History and the Academy."
"The journal's interdisciplinary nature reveals the often unappreciated scope of Idaho's role in the Western literary tradition and the shaping of national politics and policy," Sieber said.
Rendezvous is a non-peer reviewed interdisciplinary journal published by the ISU College of Arts and Sciences and is one of the oldest and longest-running publications of its kind. It has been published twice a year in the spring and fall since its creation in 1966.
Sieber has a Ph.D. in comparative literature and has taught Spanish language and literature at ISU for the last 16 years. The journal's nine-member editorial board is currently comprised of Stephen Adkison, Susan Goslee, Margaret Johnson, Thomas Klein, Roger Schmidt and Curtis Whitaker from the Department of English, Kristi Austin from the Eli M. Oboler Library, Ron Hatzenbuehler for the Department of History and Paula Jull from the Department of Mass Communications.
This collection was published in collaboration with Idaho State University Press, whose editorial advisory board consisted of Ron Hatzenbuehler, biological sciences professor Trent Stephens, philosophy Professor Jonathan Westphal, history Chair and Associate Professor Laura Woodworth-Ney and Sieber (ex-officio), and is the last book published under long-time editor of ISU Press, Bill Harwood.
"It is truly an interdisciplinary journal of the arts and sciences and showcases the connections that exist between arts and sciences and how they are very important to each other," Sieber said. "Rendezvous hasn't focused on arts and humanities at the expense of science."
The next volume of Rendezvous will deal specifically with the importance of interdisciplinary efforts, the role of the sciences in humanities, international experiences, pedagogy, and Western creative writing and language. This double-issue volume is scheduled to be printed in February 2010, and Rendezvous recently received a grant from the Idaho Humanities Council to assist with costs associated with publication.
---
Categories: