24th annual ISU Choral Festival Concert set Oct. 10; prep choirs from around the state to attend
October 5, 2009
ISU Marketing and Communications
The 24th annual Idaho State University Choral Festival concert will be presented at 7 p.m. on Saturday, Oct. 10 in the Joseph C. and Cheryl H. Jensen Grand Concert Hall.
The festival runs Oct. 9 and 10 for participating high schools.
Scott Anderson, ISU director of choral activities announced that more than 400 high school singers from around the state of Idaho will spend two days on the campus of ISU working with guest conductor Leslie Guelker-Cone.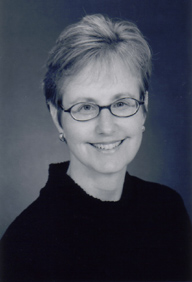 Guelker-Cone is director of choral activities and coordinator of vocal studies at Western Washington University in Bellingham, Wash. In addition to conducting the Concert Choir and the Western Voices chamber ensemble, she teaches graduate and undergraduate courses in choral conducting and choral music education.
She recently conducted WWU's Concert Choir on tour in Eastern Germany and Poland.. Guelker-Cone received her Doctor of Musical Arts Degree from the University of Colorado, Boulder, in choral conducting and literature. She has served as a repertoire and standards chair for the American Choral Directors Association at both the national and local levels and on the boards of both the California and Washington Music Educators Associations. She is currently the past President of Washington ACDA and is in frequent demand as a choral adjudicator, honor choir conductor, and guest clinician throughout the United States and Canada.
Select mixed choirs from Blackfoot, Bonneville, Butte County, Century, Highland, Hillcrest, Idaho Falls, Minico, Moscow, Preston and Skyline high schools will present individual performances, and combine to perform four massed choir selections in the Saturday, Oct. 10, performance.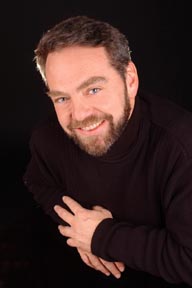 "I am very excited that my friend and colleague, Dr. Leslie Guelker-Cone will bring her unique combination of artistry and teaching to our Festival," Anderson said. "In addition to being one of the best choral conductors in the nation, Leslie is a leading advocate of the use of kinesthetics as a teaching tool in rehearsal. She will take the students on a journey of musical self discovery while providing other directors with valuable teaching techniques for the future."
Chung Park, violin, Dana Harding, violin, and Joey Hensen, cello, will be featured with the Massed Choir during their performance of Telemann's "Laudate Jehovam, omnes gentes."
On Friday, Oct. 9, each high school choir will have the opportunity to work with Dr. Guelker-Cone in individual sessions, and then observe vocal master classes with the ISU Voice Faculty. ISU Associate Professor of voice Diana Livingston Friedley, ISU Professor of voice Kathleen Lane, and ISU Assistant Lecturer of voice Geoffrey Friedley will work with individual students selected from each school by providing pedagogical suggestions, performance practice information, and artistic comments in a master class format on Friday afternoon and evening.
Three choral ensembles from Idaho State University will perform on the Saturday evening Festival concert. The ISU Women's Choir, conducted Lane, continues to feature music and poetry by and about women. Their program will feature two movements from the Pergolesi "Stabat Mater." Anderson will lead the ISU Chamber Choir in performing a double choir setting of "Ave Regina Caelorum" by Tómas Luis de Victoria, "Ehre sei Gott" by Johann Sebastian Bach, Johannes Brahms' setting of "Spätherbst," an arrangement of "The Water is Wide" often performed by the King's Singers, and Eric Whitacre's "Leonardo Dreams of His Flying Machine."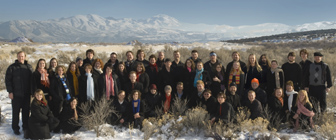 The ISU Concert Choir, also conducted by Anderson, will present Handel's "The Many Rend the Skies," Arvo Pårt's setting of "Ad Pacem Domine," William Dawson's spiritual "Soon-Ah Will Be Done" and the famous Wilhousky arrangement of "The Battle Hymn of the Republic," featuring Abbi Clark, the pianist for both choirs. Senior music education major, Mark Petty, will conduct the Concert Choir in performing "O My Luve's Like a Red, Red Rose" by René Clausen.
Tickets for the Oct. 10 ISU Choral Invitational Festival Concert are available online at www.isu.edu/tickets, or call the Stephens Center Box Office at (208) 282-3595.
Standard ticket prices are: adults, $6; precollege students, $2; ISU faculty and staff, $4, and ISU students with valid Bengal card, free. Ticket prices vary for faculty/guest recitals and for Idaho State Civic Symphony concerts. Children under the six years of age are not admitted to ISU Department of Music Concerts.
---
Categories: