Three honored as Idaho State University Distinguished Faculty
April 28, 2008
ISU Marketing and Communications
Three Idaho State University faculty members will be honored as ISU's 2007-08 Distinguished Faculty during Commencement ceremonies May 10. They are Bethany Schultz Hurst, M.F.A., instructor, English and philosophy, Distinguished Teacher; Willis McAleese, Ph.D., chair and professor health and nutrition sciences, Distinguished Public Service Award; and Susan Swetnam, Ph.D., professor, English and philosophy, Distinguished Researcher.
ISU Provost and Vice President for Academic Affairs Robert Wharton, Ph.D., says, "Drs. Hurst, McAleese and Swetnam exemplify the dedication, commitment and accomplishment that all faculty aspire to achieve in the areas of teaching, research and service. These distinguished individuals were competitively selected by a committee of peers and bring great honor to our University."
Hurst graduated cum laude with her Bachelor of Arts degree in English from Colorado State University and received a Master of Fine Arts degree in creative writing from the Inland Northwest Center for Writers at Eastern Washington University. She is in her fifth year as an assistant lecturer at Idaho State University, teaching a full load and directing independent studies for creative-writing students. University honors students have twice selected her as Influential Educator.
Hurst's poetry has appeared in several journals. In Pocatello, she is co-director of the annual Rocky Mountain Writers' Festival and serves on the Pocatello Arts Council. Said one student in a nomination form: "I have taken two creative-writing courses from Bethany and they have changed my perception on writing, which should be caressed into a refined art …"
McAleese, chair of the department of health and nutrition sciences, has a doctoral degree in health and physical education from the University of New Mexico. While teaching at Challis High School in 1986, he was selected as the National Secondary School Physical Education "TEACHER OF THE YEAR" by the American Alliance for Health, Physical Education, Recreation and Dance. He has been at Idaho State for 22 years, where he works with a variety of school-age children in Pocatello, including the Early Intervention Program, youth at risk, and mentoring youth in reading and writing.
McAleese has spent many hours contributing his skills in outdoor pursuits to a variety of youth groups in the Pocatello school district. He is a member of the Idaho Safe and Drug Free Schools Advisory Board and has served the American Alliance for Health, Physical Education, Recreation and Dance on the national, regional and state levels as an officer and journal reviewer. This year, McAleese received National Health Education Standards Training in order to "train the trainers" in Idaho concerning new national standards in health education K through 12.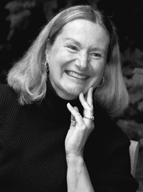 Swetnam is a professor of English and philosophy. Her doctorate in English is from the University of Michigan. Her research and publications focus on Western American culture and literature. She has established herself as an important voice in this field, dispelling myths and bringing a wide range of writers, especially women, to public awareness. She was named ISU's Distinguished Teacher in 1988 and its Distinguished Public Servant in 1996.
In a soon-to-be-published book, Swetnam explores historical support for books and reading in the region, correlating grassroots interest in Carnegie libraries with local social and political values. She also is a creative writer. Her first book-length essay collection won an Idaho Library Association prize; her second was published last year by Loyola, Chicago.
---
Categories: