Reading Project book selected; Pulitzer-Prize recipient to visit ISU
May 5, 2008
ISU Marketing and Communications
Idaho State University Student Unions has selected Sonia Nazario's book, "Enrique's Journey," for the 2008 Reading Project. In "Enrique's Journey," the award-winning journalist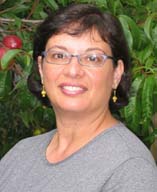 recounts the true, unforgettable odyssey of a Honduran boy who braves unimaginable hardship and peril to reach his mother in the United States.
Readers can prepare themselves to participate in Reading Project discussions, including a presentation by the author, by reading the book over the summer. Nazario is scheduled to give the keynote speech and host related discussions on Tuesday, October 28.
"Enrique's Journey" is an exciting, eye opening story that captivates readers with detailed accounts of an ongoing situation in Central America. Although Enrique's story is about one boy, it's the same story shared by many Central American born children. It describes the drive and determination of a child to escape poverty and reconnect with his family. The book is entertaining and very informative. It's one of those books you just can't put down," said Corinne McCullough.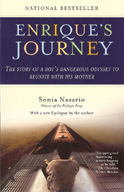 Nazario, a projects reporter for The Los Angeles Times, has spent more than two decades reporting and writing about social issues and has earned dozens of national awards, including the Pulitzer Prize for Feature Writing for her series, "Enrique's Journey," which is currently being turned into a miniseries by HBO. She was a previous Pulitzer Prize finalist for a series on children of drug-addicted parents and has also won a George Polk Award for Local Reporting for a series about hunger among schoolchildren in California.
The ISBN for "Enrique's Journey" is ISBN-13: 9781400062058.
For more information, contact Corinne McCullough at 282-4245.
---
Categories: