Pocatello Family Medicine receives quality award from Qualis Health
March 3, 2008
ISU Marketing and Communications
Is the health care you receive high quality? Is it safe and effective? How do you know? If your doctor makes a mistake does that just mean they are a "bad" doctor? If they simply got rid of all the "bad" doctors would your care improve, or is there more to it than that?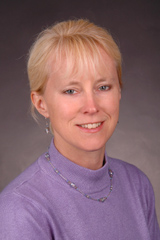 In 1999 a landmark Institute of Medicine study called "To Err is Human" concluded that medical mistakes cause 98,000 avoidable deaths and waste $29 billion every year. Two years later the Institute's Quality of Health Care in America Committee issued its so-called "Chasm Report" that called for a major overhaul of our health care system to one that is safe, effective, patient-centered, timely, efficient and equitable.
The nation's largest medical specialty organization, the American Academy of Family Physicians, has echoed this call by defining a "New Model" of practice in which measurement of outcomes and best clinical practices are encouraged and patient safety is of primary importance. In all cases the emphasis was placed, not on how to punish health care providers who make mistakes, but rather on how to learn from mistakes and change the process of care so that errors are prevented before they occur.
The faculty, staff and resident physicians of Idaho State University's Department of Family Medicine have assumed a leadership role in the movement toward health care quality and safety in this community. It was recently announced that Pocatello Family Medicine, the department's family medicine center, received an Award of Excellence in Healthcare Quality presented by Qualis Health, Idaho's designated Quality Improvement Organization.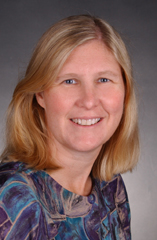 The award recognizes activities implemented as part of the "Quality as Culture" Project. This three year project, funded by a federal Health Resources and Services Administration Title VII grant, has brought about a fundamental transformation in how the doctors, nurses, physician assistants, nurse practitioners, pharmacists, psychologist and other health care providers at Pocatello Family Medicine look at their practice and the care they provide.
The groundwork for the "Quality as Culture" Project was laid as a multidisciplinary team of five Department faculty members completed Intermountain Health Care's "Advanced Training Program for Healthcare Delivery Improvement." This created a common culture and language for practice measurement and improvement. Using this expertise, and data from the family medicine center's electronic health record database, Department faculty, staff and family medicine residents were able to implement a wide range of successful quality improvement and patient safety initiatives.
The team of providers looked at the preventive care received by their diabetic patients.
How many had been reminded to do daily self foot exams to prevent infection and amputation? Were the appropriate laboratory tests completed to document adequate blood sugar control? Had they undergone a dilated eye examination in the past year to prevent blindness? Interventions were designed and implemented to improve the rates of these quality measures.
The patient database was searched for women of child-bearing age who had been prescribed medications that might cause birth defects. Educational and informational interventions led to a dramatic decrease in risk to mothers and babies.
While laid up in the hospital, patients are at increased risk for blood clots to their lungs that may prove fatal. A simple checklist intervention on admission history and physical forms led to a marked increase in use of treatments that prevent the formation of blood clots. A Transition of Care program was created that improved the accuracy of medication lists and other information as patients are admitted to and discharged from the hospital.
The Quality as Culture Project has brought about a pervasive change in Pocatello Family Medicine. Key to the Project is the department's cutting-edge technological infrastructure and electronic health record system. Resident physicians and providers query this comprehensive electronic clinical database for many clinical parameters, including laboratory results, vital signs, dilated eye exams, foot exams, medications and other parameters.
An Award of Excellence plaque was presented by Qualis on March 3rd to Sandra Hoffmann, M.D. and Trudy Bearden, P.A.-C., who represent the Quality as Culture team. Team members actively present their processes and outcomes in publications and presentations to audiences across the state and nation so that other health care organizations can benefit from their experience.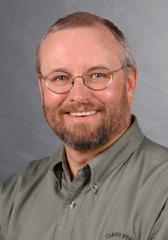 These accomplishments are in concert with Idaho State University's health care mission and have helped lead to the creation of the College of Business' new degree in Health Care Information Systems Management. This new program, set for launch in fall 2008, will develop skills necessary to manage information systems in health care environments by combining courses in health care administration, general business and computer information systems. Graduates will be prepared to work in hospitals, clinics and other health-related organizations of all sizes in communities throughout the state and nation.
William M. Woodhouse M.D., associate director of the ISU Family Medicine Residency Program, said the award validates the progressive and contemporary nature of the department and its programs. "This award clearly distinguishes us in the health care community for our cutting-edge activity," Woodhouse said. "I am very pleased to see our team earn such important recognition."
Neither health care nor your doctor will ever be perfect. To err is human. But patients in Pocatello can be assured that efforts are being made to make the care they receive as safe and effective as possible.
---
Categories: