ISU Upward Bound program celebrates Snake River High School duo's success
May 28, 2008
ISU Marketing and Communications
Graduation is soon approaching and no one is more thrilled about it than two Snake River High School seniors, Claudia Luna and Brandon Ibarra, who participated in Idaho State University's Upward Bound program.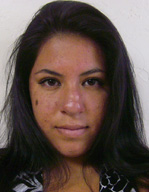 Luna has five siblings and will be the first in her family to graduate from high school. In April, she was selected to receive the Bill Gates Millennium Scholarship, which is a renewable scholarship that will help cover unmet education expenses. Students cannot apply for the Gates Millennium Scholarship, but must be nominated by an educator who is familiar with his/her academic background.
The scholarship application is 22 pages. In order to qualify, students must maintain a cumulative Grade Point Average of 3.3 or greater. The student should also possess strong leadership potential and a demonstrated commitment to community service.
Luna participated in many clubs and organizations including Community Orchestra, Bingham County Youth Coalition, Idaho Drug Free Youth and the Hugh O'Brian Youth Leadership Program. She has served as a Crime Watch Prevention representative, a head judge in Bingham County's Youth Court and has volunteered numerous hours tutoring Snake River elementary school students. Additionally, she was active in Business Professionals of America, the Hispanic Awareness Leadership Organization and has been employed throughout most of her high school years.
Luna participated in Idaho State University's Upward Bound Program for four years and earned a cumulative GPA of 3.94. She will attend ISU this summer as an Upward Bound bridge student. This Fall, she plans to attend Seattle Pacific University and will major in Health Occupations and minor in Spanish and Christian Theology.
Ibarra, a close friend and classmate of Luna, was chosen as valedictorian and is only the second Hispanic student to receive this honor at Snake River. He was active in several community service organizations including Idaho Drug Free Youth, HALO, HOSA, Bingham County Youth Court and served as a mentor and tutor in the Snake River After School Program.
Ibarra will attend Idaho State University in the summer as part of the Upward Bound bridge program. Although Ibarra was offered substantial scholarships to many top-level universities throughout the country, he chose to pursue a sociology degree from Seattle University and was selected to participate in its honors program.
Mike Taylor, ISU's Upward Bound coordinator, said, "Claudia and Brandon are outgoing, positive and friendly. These kids haven't taken anything for granted and when you visit with them, you'll see that they are humble. Both of these kids have overcome some major obstacles in their young lives and they've proved that commitment and hard work really do pay off. They didn't let personal tragedy or obstacles stop them and that has really impressed me. I am so proud of them for their educational and personal accomplishments."
The ISU Upward Bound program is one of three federally funded TRiO programs offered at the university. Upward Bound provides mentoring, tutoring and counseling services to high school students who are potentially the first generation in their family to attend college or are from low-income backgrounds. Participation in the program is voluntary and students are chosen on the basis of having above average ability and below average achievement.
ISU's Upward Bound program is designed to first eliminate the problems of low motivation and low basic skills through a combination of positive academic and personal experiences, then enabling students to pursue a postsecondary education.
For more information on ISU's Upward Bound program, contact Mike Taylor at 282-3242.
---
Categories: