ISU names Dr. Scott Hughes as Interim Dean of Arts and Sciences
April 16, 2008
ISU Marketing and Communications
Scott S. Hughes, Ph.D., has been selected as the Interim Dean of the Idaho State University College of Arts and Sciences, announced Robert Wharton, Ph.D., ISU Provost and Vice President of Academic Affairs.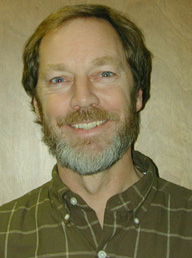 Hughes, current Chair of the ISU Department of Geosciences, was selected following an internal search and will assume the interim dean's post effective July 1.
"Idaho State University – our students, faculty, staff, and other stakeholders – will be well served by this outstanding professional as he will bring stability, direction and sound leadership to the College of Arts and Sciences," Wharton said.
Hughes began ISU as an Assistant Professor in 1991 and became Professor and Chair of the geosciences in 2001.
"The College of Arts and Sciences is the largest college on campus and there are great people in the college to work with," Hughes said. "I really look forward to it and I am humbled by my selection. There is a lot of work to do to continue the college's excellence and to help increase our visibility at the national and international level."
Hughes earned his B.S. degree in geology from the Virginia Polytechnic Institute and State University, in Blacksburg, Va.; his M.S. in geology from Northern Arizona University in Flagstaff, Ariz.; and his Ph.D. in geology from Oregon State University.
The new interim dean's work history is varied and includes positions with industry, government agencies and other universities. His academic background includes two appointments totaling five years as a NASA Post-doctoral Research Associate in the OSU departments of chemistry and nuclear engineering. He was a visiting associate professor at Chengdu College of Geology in Chengdu, China, for a year. Prior to coming to ISU, he served two years as Chief of Analytical Division and Assistant Professor at the Montana Bureau of Mines and Geology, Montana Tech, in Butte, Mont.
Hughes is an accomplished researcher and was named an ISU Outstanding Researcher in 2004. His research interests are varied and he specializes in planetary volcanism and analytical geochemistry.
Since arriving at ISU in 1991, Hughes has helped bring in nearly $2.5 million in external funding to the University as a principal or co-principal investigator on a variety of grants. His vita lists more than 40 articles he has published in refereed journals and he has helped edit three books and has written a large number of abstracts and short papers.
Hughes replaces Maureen Brandon, Ph.D., who has taken a position with Fort Lewis College in Durango, Colo.
---
Categories: