Five ISU faculty members named Outstanding Public Service award recipients
April 8, 2008
ISU Marketing and Communications
Five Idaho State University faculty have received 2008 Outstanding Public Service Awards. One will receive the 2008 ISU Distinguished Public Service Award at Commencement May 10.
Receiving 2008 Outstanding Public Service Awards are David Adler, Ph.D., professor of political science; Cynthia D. Hill, Ph.D., interim director, Center for Teaching and Learning and economics associate professor; Beverly Klug, Ed.D., associate professor of literacy and teacher education; Willis McAleese, Ph.D., chair and professor health and nutrition sciences; and Robert Tokle, Ph.D., professor of economics.
"Idaho State University is extremely fortunate to have faculty with such dedication in serving our students and the entire University community," says Robert A. Wharton, Ph.D., Idaho State University provost and vice president of academic affairs.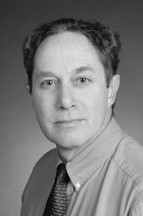 Adler is a political science professor. His doctorate in political science is from the University of Utah. Adler's research focuses on presidential constitutional power and its role in formulating foreign policy. A prodigious writer, Adler has authored four books and some 100 articles and book chapters. A nominator noted in a submission that Adler has "a long history of service to the American Civil Liberties Union," serving on its executive board and as a state vice president. Adler also is active with the Idaho Humanities Council. As an expert on the Constitution, he is a frequent speaker and panel moderator at public events and prepares expert opinion pieces for a variety of media outlets.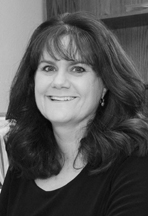 Hill, associate professor of economics and interim director of the Center for Teacher and Learning, has a doctoral degree from Washington State University. Her extensive public service benefits the community, Idaho State University and its students. As Gateway Habitat for Humanity director of resource development, she organizes successful fundraisers and writes grants that have greatly increased income. She was co-chair of the Pocatello First United Methodist Church/Tender Loving Care capital campaign, which raised more than $157,000. Her many ISU activities include advising Mortar Board, directing the University Honors Program, and coordinating the "Reading Is Leading" book drive and reading campaign for disadvantaged youth.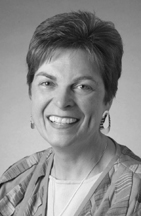 Klug has been working in the field of education for more than 30 years. She has been involved in the education of ethnically diverse populations throughout this time, especially in the area of literacy development. Klug is co-author of the book "Widening the Circle: Culturally Relevant Pedagogy for American Indian Children" and has authored and co-authored numerous articles and chapters on related topics. Klug founded and has chaired the Bellon Visiting Author Series Committee, a project designed to heighten diversity and multicultural issues in southeast Idaho. Included in her many other activities, a nominator notes that she served on the Board of Idaho Council of the International Reading Council. At ISU she serves on the American Indian Advisory Council, Human Subjects Committee, and others.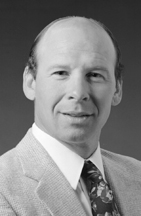 McAleese, chair of the department of health and nutrition sciences, has a doctoral degree in health and physical education from the University of New Mexico. He works with a variety of school-age children in Pocatello, including the Early Intervention program, youth at risk, and mentoring youth in reading and writing. He is a member of the Idaho Safe and Drug Free Schools Advisory Board and has served the American Alliance for Health, Physical Education, Recreation and Dance on the national, regional and state levels as an officer and journal reviewer. This year McAleese received National Health Education Standards Training.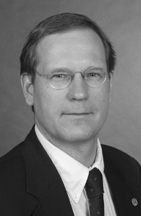 Tokle earned his Bachelor of Arts degree in economics from the University of Wisconsin, Madison, and his Ph.D. in economics from Iowa State University. He joined the faculty in the Department of Economics at Idaho State University in 1986. He has taught principles of macro and micro economics, economic issues, money and banking, mathematical economics and various seminars at both the graduate and undergraduate levels. He has served on the advisory board for the Idaho State University Center for Economic Education since 1989, and on the Idaho State University Federal Credit Union Board of Directors since 1992. His research focuses on the banking and credit union industries.
---
Categories: