Church Symposium Feb. 27-29 to focus on 'Prospects for China…'
February 13, 2008
ISU Marketing and Communications
Idaho State University's 37th annual Frank Church Symposium – featuring international affairs experts from around the globe – scheduled Feb. 27-29 will explore the theme "Cooperation, Conflict, and Change: Prospects for China in the 21st Century."
The International Affairs Council, an ISU student organization, will host the symposium, which is free and open to the public. Most symposium presentations will take place in the Salmon River Suite of the Pond Student Union Building on the ISU Pocatello campus.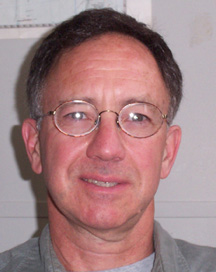 The keynote address, "Bulking up: China on the Eve of the Summer Olympics," will be delivered by Thomas Gold, the associate dean of international and area studies at the University of California – Berkeley. Gold is the director of the Berkeley China Initiative, an institution for the research, training and communication of all aspects of China, past, present and future. The keynote speech is scheduled at 7:30 p.m. Feb. 27 in the PSUB Wood River Room. Following the keynote, the International Affairs Council will host a public reception for Gold in the Jasper Room at the Holiday Inn in Pocatello.
The 2008 symposium includes lectures and panel discussions on various topics surrounding current issues in China and covers areas ranging from human rights concerns to prospects for economic growth and development.
The symposium will begin Feb. 27-29 at 9 a.m. with an opening speech, followed by a panel discussion at 10:15 a.m. There will also be an afternoon panel on Wednesday and Thursday beginning at 1:15 p.m. Conference highlights include the Joseph Hearst Memorial Lecture "China's Future: A Paradox of Hope and Fear" by the Brooking Institute's Cheng Li at 9 a.m. Feb. 27, a lecture titled "Women in China" by Lillian Tsai at 9:15 a.m. Feb. 28 and the Richard H. Foster Lecture "China's Energy Dilemma" by David Pietz at 9:15 a.m. Feb. 29.
For more information on the symposium, please contact the ISU International Studies Office at 282-3043.
More in-depth biographies of speakers and a schedule of the symposium events will be available by Feb. 15 on the IAC Web site at www.isu.edu/intnlst/iac/.
2008 Frank Church Symposium Speaker Biographies
Individual lecturers and panelists who will speak at this year's symposium include:
• Thomas B. Gold – Is an Associate Professor, Associate Dean of International and Area Studies at the University of California – Berkeley, and, since 2000, Executive Director of the Inter-University Program for Chinese Language Studies, a consortium of 14 American universities which administers an advanced language program at Tsinghua University in Beijing. Professor Gold became interested in China as an undergraduate at Oberlin College. He received a Masters in Regional Studies-East Asia from Harvard University and then a Ph.D. in Sociology from the same institution. Gold's research focuses on many aspects of the societies of East Asia, particularly mainland China and Taiwan. His publications on mainland China have covered numerous topics, including youth, popular culture, personal relations, civil society, and private business. He is currently directs the Berkeley China Initiative, an institution for the research, training and communication of all aspects of China, past, present and future.
• Dr. Cheng Li – Director of the National Committee on U.S.-China Relations, a trustee of the Institute of Current World Affairs in Hanover, New Hampshire, a member of The Academic Advisory Group of the Congressional U.S.-China Working Group, a member of the Council on Foreign Relations Task Force on U.S. policy toward China, a council member of the Institute for International Research at the Hopkins-Nanjing Center, and a member of the U.S. National Committee of the Council for Security Cooperation in the Asia Pacific.
• Dr. David Pietz – Is an Associate Professor of Modern Chinese History and Director of the Asia Program at Washington State University. He received his Ph.D. in modern Chinese history from Washington University. Dr. Pietz's research examines China's post- 1949 state policies on water resources in the North China Plain, and, the impact these polices may have had on regional and international economic and security considerations. His book, The Huai River and Reconstruction in Nationalist China (Routledge), and numerous articles and presentations focus on resource management in China. He held visiting and teaching fellowships at Harvard University from 1992-1996 and served as a Mellon Fellow at the Needham Center for the history of Chinese science, technology, and medicine at Cambridge in spring 2005.
• Carl Minzner – Specializes in Chinese law and politics. Before joining the law faculty at Washington University in St. Louis, he served as senior counsel on the Congressional-Executive Commission on China and was an International Affairs Fellow at the Council on Foreign Relations. He also served as a Yale-China Legal Education fellow at the Xibei Institute of Politics and Law in Xi'an. He previously practiced intellectual property law in the San Francisco Bay Area and clerked for Judge Raymond Clevenger, United States Court of Appeals for the Federal Circuit. He received a joint J.D./M.I.A degree from Columbia Law School and School of International and Public Affairs, and a B.A. in international relations from Stanford University. His published works include articles on citizen petitioning institutions in China and reforms to the regulations governing Chinese civil society organizations.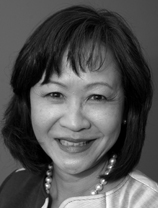 • Lillian Tsai – Was born and raised in Sabah, Malaysia. She is founder and President of TsaiComms, LLC, an intercultural communications consulting firm specializing in bridging the cultural gap between East and West through workshops on developing cultural intelligence, cross-cultural team building and cultural one-on-one executive coaching. Lillian founded TsaiComms in 2002 after a 25-year career in global high-tech marketing and corporate communications in the U.S. and Stuttgart, Germany. Ms. Tsai is a sought after columnist, public speaker and workshop facilitator on topics related to Asian, Chinese, Malaysian and Singaporean cultures, presentation skills, team building and cross-cultural competency. She is currently President of the Northwest China Council and the Asian American Business Alliance and an advisory board member of New Leadership Oregon. She speaks Cantonese, Mandarin, Hakka and English.
• Tracy Steele – Received her B.S. in Foreign Service from Georgetown University and went on to get her Ph.D. in International History from the University of London. Her research interests include Anglo-American relations in regard to China during the Cold War years, covering topics such as Chinese representation in the United Nations, the trade embargo of the People's Republic of China, the offshore islands of Matsu and Quemoy, Hong Kong's security, and Indo-Pakistan Wars. She served as president of the Southwest Conference on Asian Studies from 2001-2002 and 2003-2004 and is currently a board member. She currently serves on the Council of Conferences of the Association of Asian Studies.
• David Bleyle – Attended the State University of New York College of Environmental Science and Forestry, graduating with a Bachelor's degree in Polymer Chemistry. He went on to earn a Masters of Public Administration from Brigham Young University. He served as a US Foreign Service Officer and was stationed all over Europe and Asia, with four tours in China. For his last two China assignments he was Counselor of Embassy for Environment, Science and Technology at the Embassy in Beijing and Consul General in charge of the US Consulate General in Chengdu, Sichuan province. David also spent five years in Washington, D.C., including three years at the Foreign Service Institute, both teaching and leading the Administrative Training Division and two years in the Office of Oceans, Environment and Science, where he was Director of the Office of Bilateral Science and Technology Relations. He now serves as Chairman of the Board for the KhamAid Foundation, an organization that works to help the people of the Tibetan Eastern Plateau.
• Jack Elder – 1972 U.S. Olympian. He will speak about his experiences as a member of the US Olympic Team in Sapporo, as well as the significance of the 2008 Beijing Olympics, and its role and impact on U.S./China relations. Mr. Elder is currently serving as Development Director of the Oregon Sports Hall of Fame and Museum, was formerly Director of Sports and Venues for the 1998 World Masters Games held in Portland. He was instrumental in creating and founding the Oregon Sports Authority, which is dedicated to bidding for and hosting sport events in Oregon.
• Jian Gan – Works as a research scientist at the Fuels and Materials Performance Department of Idaho National Laboratory. His research focuses on radiation effects in materials and the evaluation and development of advanced radiation tolerant alloys and ceramics for nuclear power systems. He received his BS in Physics from Fudan University in Shanghai China and went on to receive his MS in Physics from Central Michigan University, another MS in Nuclear Engineering at the University of Michigan, and finally, a Ph.D. in Nuclear Engineering, also from the University of Michigan.. He has written more than 32 publications on Journal and conference proceedings.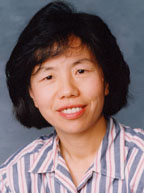 • Shelly X. Li – Was born and grew up in Mainland China. She received her B.S and M.S in Mineral Processing Engineering from Beijing University of Science and Technology. She came to USA in 1987 to pursue a Ph.D. at University of Minnesota in Twin Cities, MN. She worked for Honeywell International Inc. in Morristown, NJ from 1991 to 1994 as a research chemist. She has worked for Idaho National Laboratory (formerly Argonne National Laboratory-West) from 1994 to present. Her recent research activities focus on scaling-up of electro-refining technology for electrochemical fuel cycle, group actinide recovery, and on-line monitoring of actinide concentrations in molten salt media.
• Chris Willford – is a Ph.D. candidate at the University of Denver's Graduate School of International Studies, where he has focused on Chinese foreign policy, comparative politics, and international politics. His current research looks at China's behavior in international organizations and its compliance with international norms. He spent one year teaching International Relations and English at Renmin University in Beijing, China.
---
Categories: