Business professor named Erskine Fellow by New Zealand university
July 9, 2008
ISU Marketing and Communications
Kathy Lund Dean, Ph.D., associate professor of management at Idaho State University, has been named an Erskine Fellow by the University of Canterbury, Christchurch, New Zealand. She will join the Canterbury faculty during her sabbatical leave in the spring of 2009.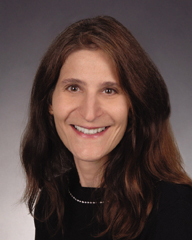 The Erskine fellowships honor the memory and legacy of distinguished Canterbury alumnus Dr. John Angus Erskine (1872-1960). Each year since 1963, Erskine fellowships have allowed distinguished international scholars to be invited to Canterbury to provide lectures for students and to collaborate in research with faculty. A visitor must first be nominated by the University of Canterbury department concerned and only academics accomplished in their fields are approved for the program.
Lund Dean earned her Ph. D. in organizational behavior and ethics classics from Saint Louis University in 2001. She has been active in both the Organizational Behavior Teaching Society and the Academy of Management for more than a decade and she is a founder of the Academy's Management, Spirituality and Religion (MSR) interest group. Currently, Lund Dean is researching non-traditional research methodologies (especially the use of art), business ethics and decision-making, and the potential downsides of spirituality in the workplace. Her most common consulting work includes strategic planning and executive coaching.
Lund Dean's research has appeared in a wide variety of management journals and she has served as Associate Editor for the Journal of Management Education for six years. She returned to the executive board at the Academy of Management for MSR in 2006 and is Chair-Elect for the 2009 Academy meeting in Chicago. Since joining the Idaho State University College of Business faculty in 2002, Lund Dean has authored 15 journal articles and more than 10 proceedings and book chapters. She has participated in more than 40 conference presentations.
"I am very pleased to learn of Dr. Lund Dean's receipt of an Erskine Fellowship," said Kenneth A. Smith, Ph.D., CPA and dean of the ISU College of Business. "The award recognizes her excellence in her field and leadership in her professional society. ISU is very proud of Dr. Lund Dean. The students and faculty at Canterbury and the community of Christchurch will be richer for their experiences with her," he said.On her South Pacific trip, Lund Dean will also lecture at the University of Auckland; Bond University, Robina, Queensland, Australia, and the University of Wollongong, New South Wales, Australia. Her husband and two sons will join her in Christchurch.
---
Categories: