2008 ISU Outstanding Student Achievement Award recipients announced
April 21, 2008
ISU Marketing and Communications
Eleven Idaho State University students are recipients of the 2008 Outstanding Student Achievement Awards, which are presented by the ISU Alumni Association and ISU Ambassadors.
They will be honored at a banquet on April 25 at the Pocatello Red Lion Inn.
Criteria for selection include a minimum 3.5 grade point average and above average dedication to academic and educational goals. Where appropriate, work experience and community service are also considered.
The 2008 Outstanding Student Achievement Award winners follow.
• Graduate School – Carrie Alexander-Albritton, from Delavan, Ill., is a candidate in the Department of Counseling to complete her Ph.D. in counselor education and counseling this spring. She specializes in mental health counseling with an emphasis in two core areas: research and program evaluation and human growth and development. She is a Nationally Certified Counselor and a Licensed Professional Counselor in Idaho, and is also a Certified Alcohol and Other Drug Counselor in the state of Illinois. Her research interests include women and parenting in higher education, mentoring, wellness and substance abuse. She has recently accepted a position of assistant professor at Western Illinois University in Moline, Ill.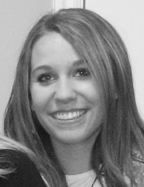 • College of Education – Kasi Lee Beorchia (maiden name Sucher), from Idaho Falls, will graduate in May with a Bachelor of Arts degree in family and consumer sciences. Beorchia has maintained a 4.0 GPA at ISU. While earning a Presidential Internship, she devoted herself to helping create the newly established Financial Wellness Center at ISU, where she has worked as a student advisor. She participated as a Peer Academic Advisor in the Office of Enrollment Planning, a Peer First Year Seminar instructor and assistant academic programs coordinator for the Center for Teaching and Learning. She worked for the Student Activities Board and was president of the Latter-day Saint Student Association.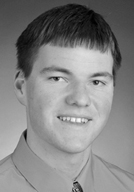 • College of Arts and Sciences, Natural Sciences and Mathematics – Mark Bolinger of American Falls will receive a Bachelor of Science degree in zoology this spring. Bolinger has a 3.98 GPA. He has been active in the Marching Band and Pep Band, Symphonic Band, Jazz Band and the Clarinet Choir. He is a peer instructor for the ISU First Year Seminar Program and a TRiO supplemental instruction leader for organic chemistry. He has been an Associated Students of ISU senator for three years and has served as Senate Pro Tem since 2007. He has served as president for the ISU Mortar Board and has been an ISU Ambassador.
• College of Arts and Sciences, Fine Arts and Humanities – Danielle Dutson, from Bellevue, a May 2008 candidate for a Bachelor of Fine Arts degree in art, graduated from Wood River High School in 1998. After taking a few years off to travel and experience the world, Dutson enrolled at ISU as a fine arts student. Painting and drawing are her main areas of emphasis. She has a 3.8 GPA. While at ISU she has participated in several ISU workshops held in Arches and Canyonlands national parks, and she exhibited work created there. Duston held an exhibition of her work in the John B. Davis Gallery this spring.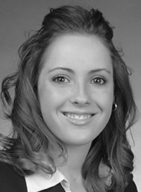 • College of Arts and Sciences, Social Sciences ¬– Pocatelloan Tonya Jacobsen will receive a Bachelor of Arts degree in international studies and political science, with a minor in German. She has a 3.72 GPA. She has been involved in the Law Club and German Club, where she was president and vice president. Jacobsen was an office holder in the ISU chapter of Business Professionals of America and competed in regional, state and national competitions where she earned a number of awards. She was honored with the Idaho Governor's Scholarship and was a two-time honoree for National Business Professionals of America scholarships. She intends to pursue a law degree.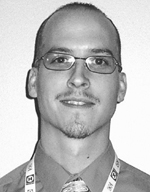 • College of Engineering – Jack Brion Kettler, from Pocatello, will receive a Bachelor of Science degree in mechanical engineering this May. He has maintained a 3.96 GPA. Kettler is the vice president of the student chapter of Tau Beta Pi, the engineering honor society. He has also been a volunteer for the Lego League, participated in Engineers Week and has helped organize many engineering activities for current and incoming students. Kettler began his career at ISU at the ISU College of Technology where he completed a degree with high honors in automotive technology. He was also an active volunteer for the College Engineering annual Phone-a-Thon that solicits support for engineering students.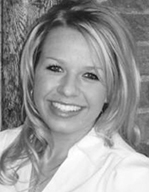 • Kasiska College of Health Professions – Hailey Clinger Lusk, from American Falls, received a Bachelor of Science degree in health education with a minor in Spanish in December and now is employed by Health West as a health educator. She attended ISU three years, earning a 3.93 GPA. Lusk has led group exercise fitness classes for the ISU Wellness Center since 2004. She has been a dance and aerobics instructor at Gold's Gym and the Dance Factory in Pocatello. Lusk has also become a licensed realtor. She was the Idaho Junior Miss Program physical fitness choreographer 2006-08 and Gate City Singers choreographer in 2007.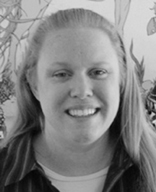 • College of Technology – Carrie Lyn McEachern, from Reno, Nevada, earned two technical certificates in accounting technology and administrative office technology in the College of Technology's business information program in December. Her GPA was 3.87 and she served as a tutor in the College of Technology. McEachern was involved with the local chapter of the International Association of Administrative Professionals. She also serves as the financial chair and sings with the local chapter of Sweet Adelines. McEachern is now working in an administrative position with Family Services Alliance in Pocatello.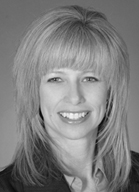 • College of Business – Shauna Nelson, who has commuted to ISU from Mackay and whose commute often exceeds 1,000 miles in week, will earn a Bachelor of Business Administration degree with a minor in geotechnologies in May. Since returning to school after a long absence, she has maintained a 3.72 GPA. A wife, mother and grandmother, Nelson has juggled a variety of responsibilities. She is the owner and partner of Tri County Supply, a retail business in Mackay and is a loan officer at Ireland Bank at its Mackay and Carey branches. She has been an ISU Marketing Association Member, participating in wide range of activities.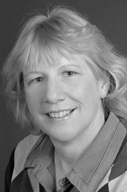 • Graduate School – Debra D. Reiland (maiden name Deppert) , a native of Pekin, Ill., earned a 3.92 GPA at ISU and will receive her Master of Science degree in nursing, clinical nurse specialist, this May. She has served as a graduate teaching assistant since fall 2005. Reiland's clinical research project was the implementation of an organized exercise program for a rural geriatric population in Oneida County. She serves on the Diabetic Coalition for the Southeastern District Health Department and has been involved in Fit and Fall, an exercise program for senior citizens. Reiland produced exercise videos and DVDs on diabetes for the health department during her graduate program.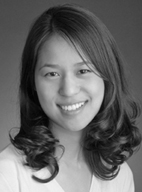 • College of Pharmacy – Parma native Sharon T. Wong will graduate with a Doctor of Pharmacy degree this spring. She started out at ISU in 2002 and completed the pre-pharmacy program before entering the PharmD program. Her cumulative GPA is 3.77. She has been involved with a wide variety of professional organizations while attending ISU, including the Professional Student Association, Idaho Society of Health-System Pharmacists, Idaho State Pharmacy Association. She was involved with Operation Immunization, Poison Prevention and Operation Diabetes programs. Her volunteer experience includes participating in fundraisers for the Big Brother Big Sister Program and assisting at the Boise Discovery Center and Idaho Shakespeare Festival.
---
Categories: