2008 Human Rights Celebration set at ISU Jan. 15-29
January 3, 2008
ISU Marketing and Communications
The 2008 Human Rights Celebration at Idaho State University running Jan. 15-29 will feature a keynote address from prominent human rights advocate Harry Wu.
Other highlights include presentations on a variety of topics, including immigration, cultural awareness, the holocaust and the Minidoka Japanese Internment Camp that was run in Idaho during World War II.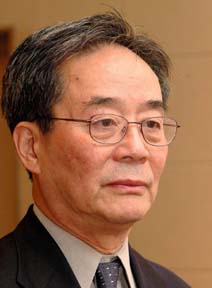 These events are sponsored by ISU Student Unions and Involvement.
Events scheduled include:
• Jan. 15 – The celebration begins with a presentation on civil rights by Brian Norman, Ph.D., an ISU professor of English, at noon in the Pond Student Union Building Heritage Room. Norman will discuss Affirmative Action and the current climate of civil rights in the southern United States.
• Jan. 18 – An opening will be held for an exhibition about the Minidoka Japanese Internment National Monument near Rupert, Idaho, that will be presented in the Pond Student Union Lobby. This visual display is designed to show through photos, art and poetry the experiences of Japanese people interned at the camp. It will be on display during regular PSUB hours through Jan. 31.
• Jan. 21 – The annual Martin Luther King Jr., March from the north side of Holt Arena to the Pond Student Union Building will be held beginning at 1:30 p.m. It will conclude with a presentation on Martin Luther King Jr. in the PSUB.
• Jan. 22 – Leo Morales, an immigrant from Mexico, will make a presentation at 1 p.m. in the Rendezvou Complex Suite concerning the current state of immigration from Mexico and its impact on the United States. Following Morales' presentation, the ISU Bengal Theater in the PSUB will show "Crossing Arizona" at 8 p.m. This movie documents the struggles that Mexican immigrants must endure to traverse the Arizona desert.
• Jan. 23 – James Yizar, director of TRiO student services, will make a presentation titled "Intercultural Sensitivity" at 5 p.m. in Rendezvous Complex Suite. Yizar will present a developmental model of intercultural sensitivity, which is designed to help participants to recognize their own cultural differences in relation to the differences of others. Following this training, the Bengal Theater will show "The Gods Grew Tired of Us" at 8 p.m. This is a movie about three boys from the Sudan who triumph over difficult challenges to find refuge in America.
• Jan. 24 – Rose Beal, a Holocaust survivor and Idaho resident, at 7 p.m. in the Rendezvous Complex Suite will describe her story of survival in Nazi Germany.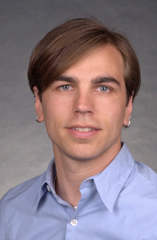 • Jan 25 –Yizar will repeat a presentation on "Intercultural Sensitivity" at noon in the Rendezvous Complex Suite. Then, a 7 p.m. in the PSUB Bengal Theater, the movie "Remember the Titans" will be shown. The movie tells the true story of football in the south during the desegregation of schools.
• Jan. 26 – Africa Night 2008 will be held in the PSUB Ballroom beginning at 6 p.m. This event sponsored by the ISU African Student Association features food, music, culture and dance of Africa.
• Jan. 28 – The move "Schindler's List" will be shown in the PSUB Bengal Theater at 8 p.m. The movie is based on the true story of an Austrian business owner who helped to harbor Jews during World War II.
• Jan. 29 – Harry Wu, a prominent human rights advocate who was incarcerated as a political prisoner for 19 years by the Chinese government, will make a presentation at 7 p.m. in the PSUB Wood River Room. Wu was imprisoned due to his battle against slavery and human rights abuse. He continues his fight today, making frequent trips to China to document these injustices. Wu is the best selling author of "Bitter Winds" and has won numerous human rights awards in multiple countries for his struggle to end human abuse.
For more information about the 2008 ISU Human Rights Celebration, contact Corinne McCullough at (208) 282-4245.
Human Rights Celebration Biographies
Harry Wu
Harry Wu was first arrested as a young student in Beijing for speaking out against the Soviet invasion of Hungary and criticizing the Chinese Communist Party. In 1960, he was sent to the Laogai – China's Gulag – as a "counter-revolutionary rightist." During the next 19 years he was imprisoned in 12 different forced labor camps manufacturing chemicals, mining coal, building roads, clearing land, and planting and harvesting crops. He was beaten, tortured and nearly starved to death. He witnessed the deaths of many other prisoners from brutality, starvation and suicide.Released in 1979, Wu finally left China and came to the United States in 1985 as a visiting professor of Geology at the University of California at Berkeley. Later, he began writing about his experiences in the Laogai. He chose to end his academic work and become a human rights activist dedicated to exposing the truth about the Laogai – the largest forced labor camp system in the world today.He has testified before various United States Congressional committees, as well as the British, German and Australian Parliaments, the European Parliament and the United Nations. In 1992, he established the Laogai Research Foundation, a non-profit research and public education organization. The work of the Laogai Research Foundation is recognized as the leading source of information on the human rights situation in China's forced labor camps.In the summer of 1995, he was arrested by the Chinese government as he tried to enter China with valid, legal documentation. He was held by the Chinese government for 66 days before he was convicted in a show trial for "stealing state secrets." He was sentenced to 15 years, but immediately expelled as a result of an extensive international campaign launched on his behalf. Since his release, he has continued his work in publicizing the fight to condemn the Laogai and document its atrocities.He is the author of three books. Laogai: The Chinese Gulag, published in 1991, is the first book to address the systematic abuses of the Laogai. Bitter Winds, published in 1994, is his memoirs of his time in the camps. His latest book, Troublemaker, was published in 1996. It tells of his clandestine trips back into China to gather evidence on the Laogai and his detention by the Chinese government in the summer of 1995.
He received the Freedom Award from the Hungarian Freedom Fighters' Federation in 1991. In 1994, he received the first Martin Ennals Human Rights Award from the Swiss Martin Ennals Foundation. In 1996, he was awarded the Medal of Freedom, also known as the Beggars' Medal, from the Dutch World War II Resistance Foundation. He also received honorary degrees from St. Louis University and the American University in Paris during 1996
Dr. Brian Norman
I am an Americanist who specializes in African American literature, with additional expertise in multi-ethnic and feminist traditions. American literature is an exciting and diverse set of identity-based traditions that wrestle with ideas about literary and national identity. I like teaching multi-ethnic American and twentieth-century American literature courses because I am able to introduce students to the writers and books I love. In these classes, we explore how American writers engage dominant narratives of America in order to claim, critique, rewrite, or reject them. I especially love introducing students to Zora Neale Hurston's Their Eyes Were Watching God, William Faulkner's As I Lay Dying, and anything by James Baldwin. I also like teaching introductory courses because I get to share in that moment of joy and curiosity when students first learn the tools to help them fully unlock the beauty and power of literature, or when they become empowered citizens skilled in the art of thoughtful argumentation.My research and service reflect what excites me about teaching.
I am interested in literature's role in society, and I am particularly interested in literary figures who also serve as advocates for American social movements. I am drawn to writers who work in identity-based traditions, but whose influence travels across group lines and experiences. This is why I am so inspired by James Baldwin: He made brilliant contributions to American letters and to the Civil Rights movement. My larger research projects trace connections between such writers, whether in formal traditions (such as the American protest essay in my current book project) or historical traditions (such as segregation literatures for my forthcoming special issue of African American Review and my second book project). These writers' models of civic participation inspire me to take active roles in addressing issues of justice and inclusion in my university, local, and professional communities. I work with the campus LGBT group, serve on various university committees concerned with delivering the best education possible to ISU students, participate in conferences and journals concerned with minority literatures, and occasionally I contribute op-ed pieces to local papers on issues of pluralism and civil rights.
Leobardo (Leo) Morales

Leo Morales was born in the state of Oaxaca, Mexico and immigrated to United States in 1989 at the age of ten. Since his arrival, Leo began working in the labor fields of the American West alongside his family. For twelve years Leo remained a field worker, from third grade on up to his sophomore year in college at which point he left the labor fields.
Having worked first hand as a farm-worker, Leo joined passionately the minimum wage campaign for farm-workers in 1999 as a freshman student at Boise State University. Through the labor of many organizations and individuals, the minimum wage campaign came to an end when Governor Kempthorne signed the legislation into law in March of 2001.
Leo continues to work for farm-worker justice issues in Idaho. During the summer of 2005 and 2006, Leo was involved in a state campaign to address pesticide exposure to Idaho farm-workers. For the past several years Leo has also joined national efforts to bring about comprehensive immigration reform. He currently works as a senior organizer on comprehensive immigration reform for the Idaho Community Action Network (ICAN). He received his BA degree in Political Science from
Boise State University in 2003.
Rose Beal
An active member of the Idaho Anne Frank Human Rights Memorial Volunteer Docent Committee, Rose Beal is a holocaust survivor who generously tells her remarkable story to Memorial visitors and student groups as often as she is asked.
Rose grew up in Frankfurt, Germany, and attended the same school as Anne Frank 's older sister, Margot, until it was closed by the Nazis when Rose was in her teens. She was one of 200 of 17,000 Jews to survive a grueling deportation to Poland just before the outbreak of the war. Rose survived harassment, raids, and the infamous 1938 Krystallnacht or "night of Broken Glass". Rose, her mother, and younger brother's narrowly escaped death several times. She describes her experiences Germany with crystalline detail and attributes her survival to luck. She also relates her experience in a broader context of Holocaust remembrance, the moral responsibility to speak out against injustice and the American immigrant experience.
A frequent keynote speaker and honored guest for education institutions and civic organizations, Rose is also the focus of a recent $5,000 Office Max Boise Community fund grant award to the Idaho Human Rights Education Center to develop a video and oral history profiling her story. The project, slated for launch in the fall of 2008, will include a documentary film and educational lesson for classroom use in Idaho's junior high and high schools.
---
Categories: