Montana conservation writer, politician Kemmis to lecture on 'Lost Trail'
September 10, 2008
ISU Marketing and Communications
Distinguished Montana conservation writer and politician Daniel Kemmis will present the Idaho Yesterdays Lecture "Have We Rediscovered the Lost Trail?" on Tuesday, Sept. 30, at 7:30 p.m. in the Salmon River Suite, Pond Student Union Building, at Idaho State University.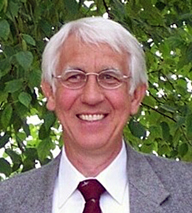 The lecture, sponsored by the Idaho State University American Studies Program and Cultural Affairs Council, is free and open to the public.
The title of Kemmis' lecture refers to the legend about Lost Trail Pass, where surveyors, laying out the boundary between Montana and Idaho, lost track of the Continental Divide. Such an error would have been deeply frustrating to John Wesley Powell's efforts to assure that political divisions corresponded to watersheds.
Powell argued for "watershed democracies" before the Montana constitutional conventions in 1889. The West ignored Powell on this score, but now, surprisingly, we see a proliferation of both watershed and ecosystem councils and of collaborative efforts across the region. In his lecture, Daniel Kemmis will ask what is behind this historical shift, and what it might mean for the region's future.
Kemmis is a senior fellow at The University of Montana's Center for the Rocky Mountain West. A past director of the center, Kemmis was formerly mayor of Missoula, Mont., and a former speaker and minority leader of the Montana House of Representatives.
He is the author of three books: "Community and The Politics of Place," "The Good City and the Good Life," and "This Sovereign Land: A New Vision for Governing the West." In 2002, "This Sovereign Land" was the top choice for the Interior Department's Executive Forum Speaker Series.
Kemmis has had articles published in national and regional magazines and journals on public policy in the West, democratic theory and practice, community and community building, and regionalism, and he is frequently invited to speak on these and related topics at regional and national conferences.
Kemmis is the recipient of numerous awards, including the Charles Frankel Prize for outstanding contribution to the humanities, conferred by President Clinton in 1997; the Society for Conservation Biology's Distinguished Achievement Award for Social, Economic and Political work; and the 1998 Wallace Stegner Prize for sustained contribution to the cultural identity of the West. In February 2000, he was invited to Washington, D.C., to deliver the Pinchot Distinguished Lecture.
Kemmis will deliver the fifth annual Idaho Yesterdays Lecture sponsored by the Idaho State University American Studies Program. Manuscripts from the annual lectures appear as lead articles in the journal "Idaho Yesterdays," which is edited at ISU's History Department.
In addition to delivering the Tuesday evening lecture, Kemmis will visit American Studies and political science classes and have an opportunity to meet with local planners.
Questions about the lecture and associated events may be directed to ISU American Studies Program Director Jennifer Attebery, 282-2531, attejenn@isu.edu.
---
Categories: