Former ISU pharmacy prof to present 'The Mind or the Brain' Phi Kappa Phi Scholarly Lecture
October 23, 2008
ISU Marketing and Communications
Former Idaho State University pharmacy professor Leslie Devaud, Ph.D., will give the presentation "The Mind or the Brain" as the ISU Phi Kappa Phi 2008 Scholarly Lecture at 7:30 p.m. Nov. 6 in the Pond Student Union Building Salmon River Suite.
The overall topic of Devaud's lecture will focus on the challenges of researching brain processes involved in addiction behaviors in the context of the mind versus the brain.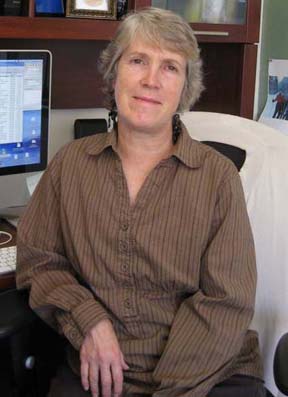 "I will present data on our research into brain responses to alcohol dependence and withdrawal and how various influences, such as one's gender, modulates the impact of alcohol on brain and behaviors," Devaud said.
Devaud was with the ISU pharmacy department from 1998 to 2007 and is an active researcher in the field of alcohol studies. She is now the chair of basic pharmaceutical sciences at the College of Pharmacy at Husson University in Bangor, Maine.
The National Institutes of Health's National Institute on Alcoholism and Alcohol Abuse has continuously funded her since 1994.
While at ISU, Devaud received the Outstanding Advisor award from the College of Pharmacy in 2001, and an Outstanding ISU Researcher award in 2003.
Among her other activities while at ISU, Devaud was a founding member of the WeLEAD committee, a National Science Foundation funded program to advance the careers of women faculty in science, technology, engineering and math.
Founded in 1897 and headquartered in Baton Rouge, La., Phi Kappa Phi is the nation's oldest, largest and most selective all-discipline honor society. Phi Kappa Phi inducts annually more than 30,000 students, faculty, professional staff and alumni. The Society has chapters on nearly 300 select colleges and universities in North America and the Philippines.
The Society's mission is "To recognize and promote academic excellence in all fields of higher education and to engage the community of scholars in service to others."
For more information on Phi Kappa Phi, contact Leigh Cellucci, Ph.D., President, ISU Chapter 110 of Phi Kappa Phi, 282-5465, cellemil@isu.edu, or Sue Schou, Ph.D., ISU chapter public relations officer, 282-4608.
---
Categories: