Award-winning Salt Lake Tribune political cartoonist Bagley to give presentation on intellectual freedom Nov. 7
October 21, 2008
ISU Marketing and Communications
The public is invited to have dinner and listen to a presentation by Pat Bagley, award-winning editorial cartoonist for the "Salt Lake Tribune," on Nov. 7 at PV's Pasta Vino restaurant in Old Town Pocatello.
Bagley's visit is sponsored by the Idaho State University Friends of Oboler Library, which each fall sponsors an event on intellectual freedom and censorship.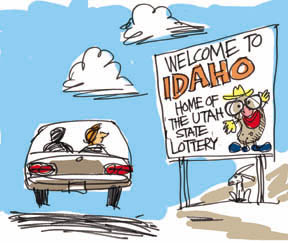 Bagley describes his home state of Utah as "that little metal thingy on the buckle of the Bible Belt." He is the daily cartoonist for "The Salt Lake Tribune" and is syndicated in more than 450 newspapers around the country.
Bagley reached a national audience with the popular "Curious George" parody, "Clueless George Goes to War," which critics at BuzzFlash.com call, "a little gem of a book that distills the Bush mis-presidency down to its essence."
The columnist grew up with politics. His father was mayor of a booming seaside community in southern California. He earned his degree from Brigham Young University in 1977 in history and political science.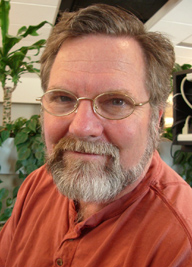 Bagley's first published cartoon was picked up by "Time" in 1977. His work has since appeared in "Newsweek," "The Wall Street Journal," "The Los Angeles Times" and "The Guardian" of London. His work is also regularly featured on the popular cartoon site Cagle.com and the annual publication, "The Best Editorial Cartoons of the Year."
His latest book, "Bagley's Utah Survival Guide," is an interpretive joyride through the Beehive State.
A social hour begins at 5:30 p.m., dinner will be served at 6:30 p.m. and Bagley will deliver his presentation at 7:15 p.m. PV's Pasta Vino is located at 138 N. Main Street. Bagley will have some of his books for sale and many of his cartoons will be on display.
The cost of tickets for the social hour, dinner and talk is $25. The cost of tickets for the talk only is $5.
For more information and to purchase tickets in advance, call (208) 282-2997.
---
Categories: