'American Health Care: Facing the Challenges' theme of Idaho Conference on Health Care
September 26, 2008
ISU Marketing and Communications
The 21st Annual Idaho Conference on Health Care will be held at Idaho State University from Wednesday, Oct. 22, through Friday, Oct. 24, at the Pond Student Union Building. This year's theme is "American Health Care: Facing the Challenges."
The conference will feature a diverse group of guest speakers presenting on crucial issues facing health care providers and patients today.
Topics range from the effects, treatment and prevention of methamphetamine use to weight loss, nutrition, brain fitness for healthy aging and pain management. A special guest, Michael Dansinger, M.D., will give the keynote address "Beating Obesity: Mission Impossible?" at 7 p.m. Wednesday, Oct. 22, in the Pond Student Union Ballroom.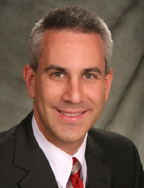 Known for his role as weight-loss and nutrition advisor for NBC's prime-time hit series "The Biggest Loser," Dansinger is a recognized authority on dietary and lifestyle counseling for weight loss and holds multiple academic positions.
He is an assistant professor at Tufts University School of Medicine in Boston, director of a "Diabetes Reversal Program" at Tufts–New England Medical Center, a scientist with the USDA Nutrition Research Center, and a clinical nutrition and obesity editor for WebMD.
A second keynote address "The Death Spiral: How 'the Uninsured' Became an American Caste" will be given by Susan Starr Sered, Ph.D., at 7 p.m. Oct. 23 in the PSUB Salmon River Suite.
The conference offers three specialized tracks: Idaho Public Health Association, psychosocial and oral health, in addition to keynote presentations, panels and general sessions. Continuing education units are available for professionals.
The conference is sponsored by the Kasiska Family Foundation and co-sponsored by the Idaho Public Health Association, Idaho Psychological Association, the Idaho Dairy Council,
Bingham Memorial Hospital and the National Association of Social Workers Idaho Chapter.
Evening keynote presentations are free and open to the public. Pre-registration for all conference events by Oct. 15 is required. For a full schedule or to register for the conference, visit www.isu.edu/kchp/hlthconf.
For more information, contact Victoria Bañales at 282-3155 or banavict@isu.edu.
Highlights of the schedule are:
Wednesday, Oct. 22
• "Cognitive and Emotional Training for Healthy Aging," presented by Alvaro Fernandez from 9 a.m. to noon. Fernandez is co-founder and CEO of SharpBrains (www.sharpbrains.com), based in San Francisco, Calif.
• "Preparing for the Age Tsunami: Psychological Practice with Older Adults," presented by Peter A. Lichtenberg, professor at Wayne State University, from 1 to 5:15 p.m.
• "Nutrigenomics Research for Personalized Nutrition and Medicine," presented by Jim Kaput from 1 to 5 p.m. Kaput is a director at the FDA/National Center for Toxicological Research in Jefferson, Ariz.
• Keynote address: Michael Dansinger, M.D., "Beating Obesity: Mission Impossible?" at 7 p.m. in the Pond Student Union Ballroom.
Thursday, Oct. 23
• "The Challenges of Diversity in Health Care," presented by Jacqueline Gaines from 8:30 to 9:20 a.m. Gaines is former President and CEO of Mercy Health Partners for Northeast Pennsylvania.
• "Integrating Western Medicine with Traditional Native American Practices," presented by Larry Murillo from 9:30 to 10:30 a.m. Murillo holds a joint appointment in the ISU Health and Nutrition Science Department and the Institute of Rural Health.
• "Mindless Eating, Mindless Weight Loss, and 'Secrets' of Sustained Change," presented by Ron Guymon from 10:45 a.m. to noon. Guymon is currently Director for Corporate Engagements at Cornell University's Food and Brand Lab.
• "Meth Dependence and its Long-Term Consequences: It's All in Your Brain," presented by Glen Hanson from 10:45 a.m. to noon. Hanson is a senior advisor to the National Institute on Drug Abuse.
• "Meth Addiction and Children – A Toxic Mix," presented by Jay Wurscher from 1 to 2 p.m. Wurscher is the Child Welfare, Alcohol and Drug Services Coordinator for Oregon's Department of Human Services.
• "'Comeback Kids'- Children of Meth Addicted Parents Can Return Home," presented by Jay Wurscher from 2:15 to 5 p.m.
• "An Integrative Approach to Pain Management," presented by Adam Perlman from 2 to 4 p.m. Perlman is the Hunterdon Endowed Professor in Complementary and Alternative Medicine at the University of Medicine and Dentistry of New Jersey (UMDNJ).
• "Nutrigenomic Approaches to Understanding Obesity, Diet and Cancer Prevention," presented by Sharon Ross, from 3:30 to 5 p.m. Ross is a program director in the Nutritional Science Research Group, National Institutes of Health.
• "The Death Spiral: How 'the Uninsured' Became an American Caste," presented by Susan Starr Sered from 7 to 9 p.m. Sered serves on the sociology faculty at Suffolk University.
Friday, Oct. 24
• "Complementary and Alternative Medicine: A Multicultural Perspective," presented by Adam Perlman from 8:30 to 9:20 a.m.
• "Functional Family Therapy: Treatment for Conduct Disordered and Substance-abusing Youth," presented by Jim Alexander from 9:30 a.m. to 4 p.m. (continued on Saturday, 8:45 a.m. to noon). Alexander is the progenitor of Functional Family Therapy and a professor in the psychology department at the University of Utah.
• "Managing the Oral Side Effects of Commonly Prescribed Medications," presented by Ann Spolarich from 1 to 4 p.m. Spolarich teaches Clinical Medicine and Pharmacology at the Arizona School of Dentistry and Oral Health.
---
Categories: