Magician, illusionist to perform Feb. 9 at ISU
January 19, 2007
ISU Marketing and Communications
The Associated Students of Idaho State University Program Board will present magician and illusionist Nate Staniforth at 7 p.m. Friday, Feb. 9, at the Joseph C. and Cheryl H. Jensen Grand Concert Hall in the L.E. and Thelma E. Stephens Performing Arts Center.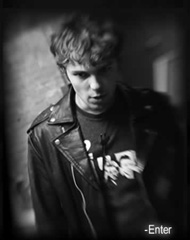 Guitarist and pianist Jeremiah Baker will open for Staniforth.
The cost for the show is $2 for ISU students, $4 for the general public and free for children 5 and under. Tickets can be purchased at the Performing Arts Center Box Office or by calling 282-3595 from 10 a.m. to 4:30 p.m. Monday through Friday.
This event coincides with the showing of the movie "The Prestige" (PG-13), which will be shown at 7 and 9:45 p.m. Saturday, Feb. 10, and at 8 p.m. on Sunday, Feb. 11, in the Bengal Theater in the Pond Student Union Building. After the magic show on Friday, patrons can take the ticket stub from Staniforth's production to a showing of "The Prestige" and receive a free popcorn and small soda pop from the theater.
The cost of admission to the Bengal Theater is $2 for general public, $1 for children 12 and under, and is free for ISU students, faculty and staff.
For more information on Staniforth, visit www.natestaniforth.com.
For more information on this event, contact the ASISU Program Board office at 282-3451.
---
Categories: