'Global Warming and Health' topic of Health Conference keynote presentation
October 11, 2007
ISU Marketing and Communications
Global warming is responsible for the rise in asthma, West Nile virus and infectious disease, according to Harvard's Paul Epstein, M.D., M.P.H., who will deliver the keynote speech "Global Warming and Health" at 7 p.m. Thursday, Oct. 25, at Idaho State University.
His free, public presentation in the Salmon River Suite of the Pond Student Union Building is part of the 20th annual Idaho Conference on Health Care at ISU Oct. 24-26.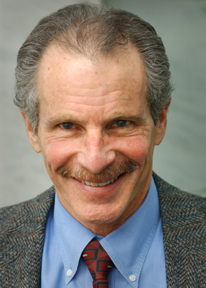 The focus of Epstein's presentation will be his current research on health concerns in relation to climate change. His work aims at identifying the framework for global warming health effects in order to establish corrective measures for the future. Epstein is associate director of the Center for Health and the Global Environment at Harvard Medical School.
"Today, an increasingly unstable climate, the accelerating loss of species, and growing economic inequities challenge the resilience and resistance of natural systems," Epstein said in "Consequences: the Nature and Implications of Environmental Change," an electronic journal. "Acting together, these elements of change are contributing to the emergence, resurgence, and redistribution of infectious disease on a global scale."
Epstein has researched and written extensively on climate change and related health issues. His work is widely available in publications such as "Scientific American" and "The New England Journal of Medicine." He has worked in medical, research and teaching capacities around the world and in areas such as Africa, Asia and Latin America.
Routinely, Epstein partners his research with national agencies such as The National Academy of Sciences (NAS), the National Oceanic and Atmospheric Administration (NOAA) and the National Aeronautics and Space Administration (NASA). Through these collaborations, Epstein and his colleagues are able to better assess the health impacts of climate change and, accordingly, develop health related applications of climate forecasting.
In an article in "Health Day News," Epstein said the effects of climate change are already apparent. Some mosquito-borne diseases are spreading to new areas as the world warms and precipitation increases. He said there is "a whole range of infectious diseases like malaria, dengue fever and water-borne diseases whose range is restricted by temperature," but since global warming has occurred they have increased their range and the seasons for transmitting the diseases has lengthened. One example is malaria.
"We are seeing malaria changing in its altitude," Epstein said. "It is moving into higher altitudes in Africa, Asia and Latin America."
He noted that in Africa an increase in Rift Valley Fever has been documented. This disease affects animals and people. An increase of cholera outbreaks is also occurring in Africa. In the United States, he noted that ticks, mosquitoes and other insects that carry diseases such as West Nile Virus, Rocky Mountain Spotted Fever, Eastern Equine Encephalitis and Lyme disease are already spreading to areas once considered too cold for them to survive.
Epstein will also participate in a panel discussing the West Nile Virus at 11 a.m. Oct 26 in the PSUB Wood River Suite of ISU's Pond Student Union Building.
For more information on the health conference or Epstein's talk, visit the conference Web site at isu.edu/kchp/hlthconf, or contact ISU Continuing Education and Conference Services at (208) 282-3155.
---
Categories: