Gala Performance Sept. 13 kicks off Inaugural Celebration for ISU President Vailas
September 4, 2007
ISU Marketing and Communications
The Inaugural Gala Performance – featuring performances by ISU musical, theatrical and dance groups – beginning at 8 p.m. Thursday, Sept. 13, will kick off the campus and community Inauguration Celebration for Idaho State University President Arthur C. Vailas, Ph.D.
The Inaugural Gala Performance will be in the 1,200-seat Joseph C. and Cheryl H. Jensen Grand Concert Hall in the L.E. and Thelma E. Stephens Performing Arts Center.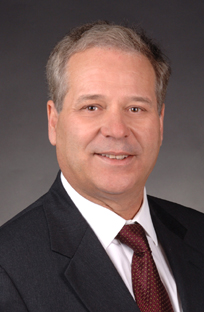 The Gala Performance is open to everyone, but seating is limited. Tickets are free and can be obtained on a first-come, first-served basis at the Stephens Center Box Office. For ticket information, call (208) 282-3595.
The formal Investiture Ceremony for Vailas will be held at 10 a.m. Friday, Sept. 14, in Holt Arena and is open to all. An all-community barbecue featuring entertainment, academic information and various demonstrations by ISU departments and student groups will be held on the ISU Hutchinson Quadrangle immediately following the Investiture Ceremony.
The Inaugural Gala Performance on Sept. 13 will begin with music by the Portneuf Brass, which will perform "Fanfare" from "Le Peri." The Portneuf Brass features performers from the ISU music faculty including Randy Earles, trumpet; Thomas Banyas, trumpet; Craig Knutson, French horn; Patrick Brooks, trombone; and William Smith, tuba.
This will be followed by an introduction by Scott Anderson, ISU director of choral activities, who is the event's master of ceremonies.
Theatre/Dance ISU will then perform three- to five-minute previews of each of the six Theatre/Dance ISU productions planned for the 2007-08 academic year.
Productions planned include the play "The Country Wife" directed by Jamie Romaine that will be performed in October; the musical "Charlie and the Chocolate Factory" directed by Angeline Underwood that will be performed in November; the play "Lost in Yonkers" directed by Sherri Dienstfrey that will be performed in December; the I~MOVE Idaho Moving Project dance performance choreographed by Molly Jorgensen, Rosa Vissers and Lauralee Zimmerly that will be performed in February; the play "Sleuth" directed by Brett Harwood that will be performed in late February and March; and the musical "Pippin" directed by Norman Schroder and featuring Diana Livingston-Friedley as musical director that will be performed in April. More information on Theatre/Dance ISU productions is available at www.isu.edu/theatreisu.
Following a brief intermission, the Portneuf Brass will perform the three-part musical composition "Bluebrass Music" composed by Earles.
Next, will be a performance by Trio Lyrique, comprised of ISU music faculty Kori Bond, piano; Livingston-Friedley, soprano; and John Masserini, clarinet. They will perform "Zwiegesang," "Das heimlische Lied" and "Wach auf" by Ludwig Spohr.
The ISU Chamber Choir will wrap up the evening performances by singing "Sanctus in D Major, BMV 238" by Johann Sebastian Bach, "Shenandoah" arranged by James Erb and "Ride On, King Jesus" arranged by Moses Hogan. Anderson conducts the 25-voice, select Chamber Choir.
"The whole music department is embracing this as an opportunity of celebration for President Vailas," said Kathleen Lane, professor of voice and one of the Gala Performance organizers. "We're thrilled to be participating."
AMI Semiconductor, Citizens Community Bank, the Idaho National Laboratory, Qwest, and the Greater Pocatello Convention and Visitors Bureau are the Inauguration Celebration's major sponsors.
"We're very grateful for the support we've received from these major sponsors," said Kent Tingey, D.A., ISU vice president for advancement. "And we would like to thank all of the university departments, community groups and businesses that have worked so hard and contributed to this event honoring President Vailas."
---
Categories: