ISU's Schou co-authors book on information assurance
November 8, 2006
ISU Marketing and Communications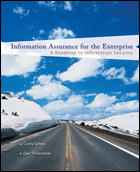 Dr. Corey Schou, Idaho State University associate dean and professor of the College of Business and director ISU Informatics Research Institute, has co-authored the book "Information Assurance for the Enterprise, A Roadmap to Information Security."
The other co-author is Daniel Shoemaker, a professor and consultant to the Department of Homeland Security in matters of Information Assurance policy.
The textbook, published by McGraw-Hill/Irwin, provides readers an overarching model for information assurance for businesses, government agencies, and other enterprises needing to establish a comprehensive plan, Schou said.
All the components of security and how they relate are featured, and readers also will be shown how an effective security policy can be developed. Topics like asset identification, human factors, compliance with regulations, personnel security, risk assessment and ethical considerations are covered, as well as computer and network security tools and methods.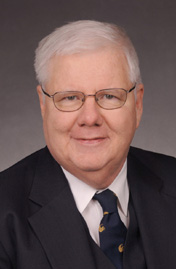 Since it became available for sale in October, more than 30 universities have already adopted it to be used in information assurance classes.
It is also selling well to government agencies as a how-to manual for information assurance. The book is designed to make Federal Information Security Management Act planning and execution easier for managers and organizations that must comply with the Federal Government FISMA standards.
"This is one of the only texts on the market that provides an up-to-date look at the whole range of security and information assurance topics on both national and international dimensions," Schou said. "In post-9/11 times, managers and IT professionals need to address a wide range of security-related issues, and develop security systems that take all these diverse factors into account."
Schou speaks widely and has worked extensively with the U.S. State Department and other government agencies to develop information assurance standards. He is also the Information Series editor of more than 10 books.
The 504-page book's ISBN is 0072255242.
---
Categories: