IMNH 'Science and Pseudoscience…' lecture slated Dec. 6
November 29, 2006
ISU Marketing and Communications
The Idaho Museum of Natural History invites the public to attend a free presentation titled "Science and Pseudoscience: The Power of Reason Versus The Power of Belief" from 5:30 to 7 p.m. on Dec. 6 in Museum Classroom 204.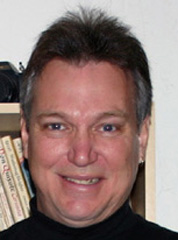 This talk is the first in a series of "Science Appetizer" lectures scheduled at the Museum in the coming months.
Martin Hackworth, senior lecturer in physics at Idaho State University and Idaho State Journal columnist, will offer a scientific view of topics such as cold fusion, 911 conspiracy theories, weather wars, astrology, paranormal phenomena, alternative medicine, Bigfoot, global warming, star wars and other topics. He will also discuss the often huge difference between public opinion and scientific perspective regarding these topics.
Born in Winchester, Ky., Hackworth has been a senior lecturer at ISU since 1992, where he teaches astronomy, engineering physics, weather and climate, and optics. He is also a motorcycle tester/racer, audio engineer, musician, climber and skier. Hackworth's presentation is free and open to the public.
The presentation features an early start time, at 5:30 p.m., for people who are interested in participating in Museum activities before heading home from work.
The Idaho Museum of Natural History is located at South Fifth Avenue and Dillon Street on the campus of Idaho State University. For more information on this event, please contact Dave Mead at 208-282-3410.
---
Categories: